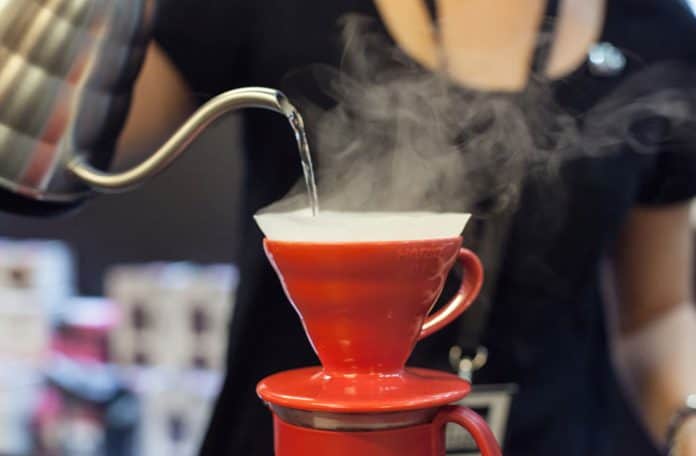 The New York Coffee Festival is returning for the 2nd year in a row to the 69th Regiment Armory on Lexington Ave from September 16-18. What's better than last year? Even more vendors, new lab sessions, latte art demonstrations, and more.
The New York Coffee Festival is also the official launch event of charitable Coffee Week NYC™, which promotes the vibrancy of the coffee industry while also raising money for clean water and sanitation projects in coffee producing communities. For more information, please visit: www.newyorkcoffeefestival.com
Who are the exhibitors this year? Bluestone Lane Coffee, Devoción, La Marzocco, Ally Coffee, Califia Farms, and more will be among over 70 innovative exhibitors. The three-day coffee festival will also include the Coffee Masters NYC barista championship, The Lab program featuring an exciting line-up of interactive demonstrations, workshops, talks and tastings, the Coffee Music Project, and the Coffee Art Project, as well as a number of new features including:
Latte Art Live…

The Latte Art Live, where visitors will be able to learn first-hand how to make beautiful latte art in demonstrations given by some of the best baristas New York City has to offer, as well as guest baristas from around the world.

The Village will feature small innovative brands and many new coffee products that have not yet been seen elsewhere.
The Espresso Martini Bar, which will provide an exciting range of coffee cocktails that will excite even the most casual coffee drinker, let alone coffee diehards.
The New York Coffee Festival will also be running the Coffee With New York campaign to find out which New York celebrities coffee-loving New Yorkers would most like to have coffee with.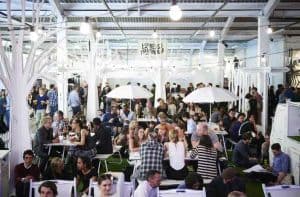 If the promise of hundreds of free samples from the highest quality specialty coffee and food brands is not enough of an incentive, The New York Coffee Festival is donating 50% of ticket proceeds to charity: water via the Allegra Group's Project Waterfall initiative. Through these donations, Project Waterfall will be able to continue bringing clean water to coffee countries such as Tanzania, Ethiopia, and Rwanda.
On this year's festival, Allegra Group CEO, Jeffrey Young shares, "We are delighted that The New York Coffee Festival this year will be building on the tremendous success of the launch event in 2015.  This September, we are expecting more than 12,000 highly caffeinate trade and consumer visitors (nearly double of last year). New York is such a thriving city with an immense coffee culture that is rising by the day.  We are proud to welcome a host of new coffee roasters and brands as vendors this year which all makes for a truly exciting event.  We also aim to raise more than $100,000 charitable funds to provide clean drinking water in coffee countries via our local partner charity: water."
Tickets for The New York Coffee Festival are now on sale at: www.newyorkcoffeefestival.com, and like always – they are expected to sell out quickly.
EVENT DETAILS:
WHAT: The New York Coffee Festival
WHEN: Fri., Sept. 16th – Sun, Sept. 18th
Friday, Sept 16th | Afternoon Trade-Only Session (2pm-7:30pm)
Saturday, Sept. 17th | Morning Session (10am-1pm)
Saturday, Sept. 17th | Afternoon Session (1pm-4pm)
Saturday, Sept. 17th | Late Session (4-7:30pm)
Sunday, Sept. 18th | Morning Session (10am-1:30pm)
Sunday, Sept. 18th | Afternoon Session (1:30pm-5pm)
WHERE: 69th Regiment Armory | Lexington Ave & 26th St | New York, NY 10010
Facebook: www.facebook.com/newyorkcoffeefestival
Twitter: twitter.com/NYCoffeeFest
Instagram: instagram.com/newyorkcoffeefestival
Official Hashtag: #newyorkcoffeefestival
ENJOY!