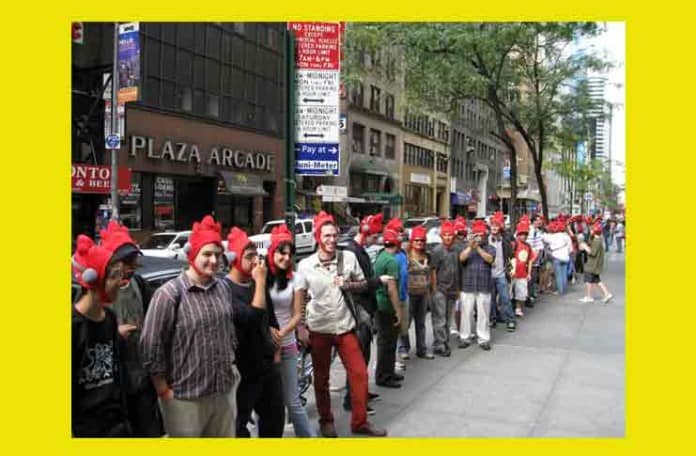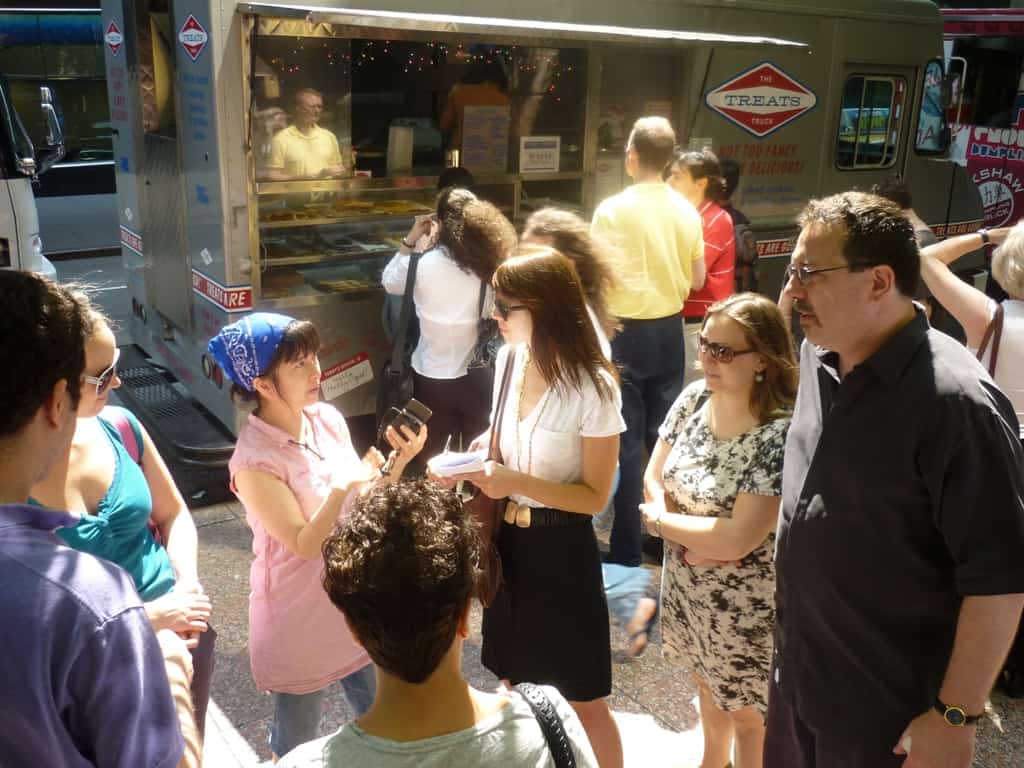 The incessant police crackdown on food trucks in midtown has claimed it's first permanent victim – The Treats Truck.
Yesterday afternoon, Kim Ima posted the following truly depressing message on Facebook:
"To my dear customers, we will not be midtown for the time being. The police have let us know that they no longer can allow food trucks in the midtown area. You have all made the past four years very special. You can always order for delivery or come by our new spots. I'll miss you very much, and thank you for making my Treats Truck dream come true. All my best and thanks, Kim Ima (the Treats Truck lady)"
Kim and the Treats Truck have been a wonderful presence in midtown the past 4 years, and Treats Truck was the first stop on the New York Street Food Tour.  They will be impossible to replace, but maybe we can get the law changed so food trucks can legally sell their wares within New York City limits.