Another chef is trying the Kickstarter route to opening a food truck, and this one was a Finalist on one of the Top Chef shows.
Lisa Fernandes was a Finalist on Top Chef Chicago, and has worked at several high end restaurants in NYC including Asia de Cuba, Rain, Public, Mai House, and Dos Caminos.
Now she wants to bring her own culinary creations to the public, what she dubs Thaietnamese cuisine.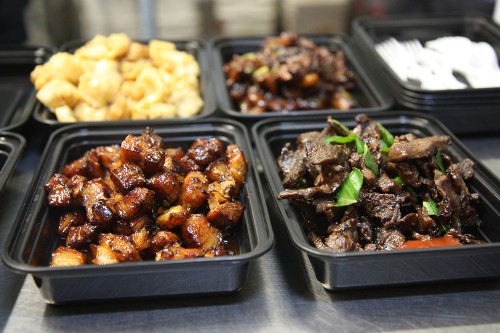 The menu will include:
Heavenly Beef (coriander marinated sirloin beef with sriracha and thai basil);
Miso Glazed Silken Tofu (crispy tofu, maple miso glaze, cilantro, japanese eggplant relish);
Spicy Caramel Pork (pork belly, cilantro, spicy vietnamese caramel); and
Sweet Chili Chicken (crispy chicken, house sweet chili, tamarind, scallions)
There will also be salads such as:
Green Papaya Salad (carrots, long beans, cherry tomatoes, peanuts, nuoc cham);
Green Mango Salad (jicama, chili salt, nuoc cham); and
Bean Sprout Salad (3 flavors sauce, oranges, thai basil, mint, cilantro)
Lisa is looking to raise $10,000 for the Sweet Chili food truck, and you have until Thursday morning (5/16) to help her out. As with all Kickstarter projects, your pledge will only be charged if the goal is reached.
The Sweet Chili food truck website is here and twitter is here.
This sounds like a worthy project to us. We would love to see the Sweet Chili food truck on the NYC streets.