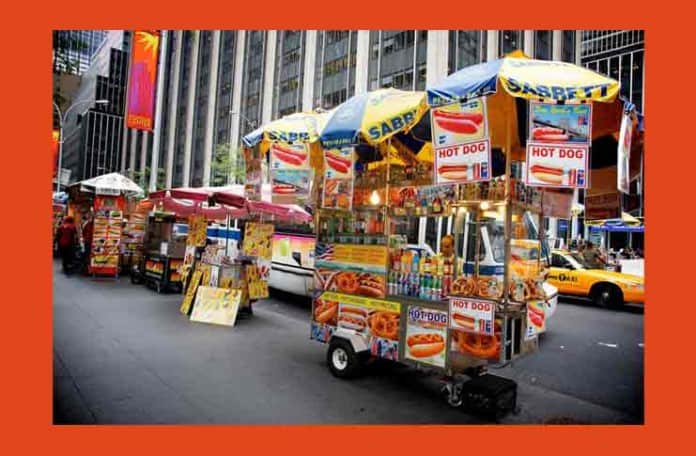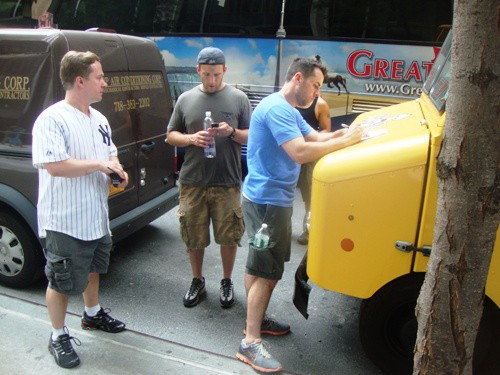 Whenever food trucks start getting popular in an area, there is immediate tension.  This has happened in countless cities, towns and neighborhoods, and will continue to occur as food trucks become a permanent part of many communities across the country.
Some local governments (i.e. the enlightened ones) are looking for the best way to integrate food trucks into their locales as a viable dining option without hurting brick-and-mortar businesses, but are unsure how to do this.
Seattle and Cleveland are two of the larger cities to tackle this issue with food truck pilot programs.  Brookline, MA outside of Boston is in the process of doing the same thing.
Jesse Mermell is a Selectman in the town of Brookline, and she has come up with what appears to be a balanced approach to this issue.  Click through to see her thoughts, which were published in BostInno.
In late January, the Board of Selectmen voted unanimously to adopt licensing regulations to  allow for a Mobile Food Pilot Program in town this spring.  So far, they have figured out a number of key details of the program: the regulations, fee structure, and that preference will be given to operations offering fresh, healthy food. What they haven't figured out is likely the most significant piece of the puzzle: where the trucks will be allowed to do business.
Success is the goal here. We aren't working toward what would essentially be a pop-up food truck endeavor, where the pilot ends and food trucks are never seen again. Food trucks should be long-standing contributors to the vibrancy of Brookline. For that to happen, there are a number of things the Board of Selectmen must do as we initiate this pilot:
Keep in mind the old adage of location, location, location. One of the lessons from Boston's pilot that is applicable to Brookline is the importance of locating food trucks in dense centers with significant foot traffic. Let's find a way to respect the investment made by our brick-and-mortar restaurants while not relegating food trucks to unpopulated areas.
Create culinary destinations by allowing for food truck clusters. This won't be a universally appropriate approach in Brookline, but in some locations it may possible to allow for several trucks to be located in the same spot without adversely impacting parking, traffic, or neighborhood quality of life. Let's embrace these opportunities and establish small hubs of food truck activity.
Not bite off more than we can chew (with apologies for the pun). This is a pilot program. We can always expand. Let's start small and do it right, rather than stretching town staff and the vendors too thin.
Assess, be open to feedback, and be flexible. It is entirely possible that some of the locations we approve are huge hits, while others tank. We can tinker with the program as we gain experience and learn more about what does and does not work for food trucks in Brookline. It goes without saying that we need to give the program time to catch on and thrive, but let's not be afraid to solicit feedback and make modifications when warranted.
Food trucks in Brookline shouldn't be a flash in the pan (again, apologies). They should become woven into the fabric of the town, adding to the energy of Brookline, giving the people who live and work here access to tasty new cuisine, and potentially serving as incubators for future brick and mortar restaurants. Now, the Board of Selectmen must create a pilot program where all of that is possible. [BostInno]
Now let's hope some of these thoughts are applied elsewhere.  It's certainly needed here in NYC, across the river in Hoboken, and many other places where food trucks are getting more popular every day.