Do any of you remember the Pizza Truck of NYC? Looks like it was acquired by the people behind Dub Pies. Guess $1 pizza slices don't make for a viable food truck business.
Anyway, for nine years, Down Under Bakery (DUB) Pies, have been making savory New Zealand-style pies for New York's pubs and cafes. The pies have been served for the past five years from their café in Brooklyn on Prospect Park West at 16th St. Their website is here.
Now they want to bring the pies to you…and they already have the truck and permit.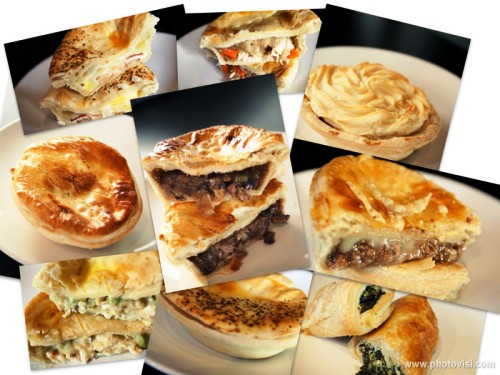 Dub Pies is looking to raise $29,500 on their Kickstarter Food Truck Project for items like an espresso machine, diesel generator, steam tables, a convection oven, etc.
There are various reward levels from $5 to $5,000, with many of the higher rewards being parties for a certain number of people. These guys seem to like parties 🙂
Once the Dub Pie truck is on the street, the pies you can expect to find aboard include: Mince (ground beef in gravy), Mince & Cheese, Steak & Cheese, Steak & Mushroom, Curry Vegetarian, Creamy Vegetable, Chicken & Vegetable, Spicy Thai Chicken, New York Shepherd's Pie, Sausage Rolls, Spinach & Feta Rolls and more.
Below is the Dub Pies Kickstarter video, because you can't have a Kickstarter campaign without a video.
Our thoughts: This is a lot to raise from Kickstarter for a food truck project. The Mamu Thai Noodle Truck was only looking for $11,000, and they exceeded their goal. $29,500 will be a lot tougher, but we wish them well.
We have to say, there are no other savory pie trucks in NYC that we know of. They will be unique.
Saveur has an interesting interview with Gareth Hughes, the founder and owner of Dub Pies. Click here to read it.