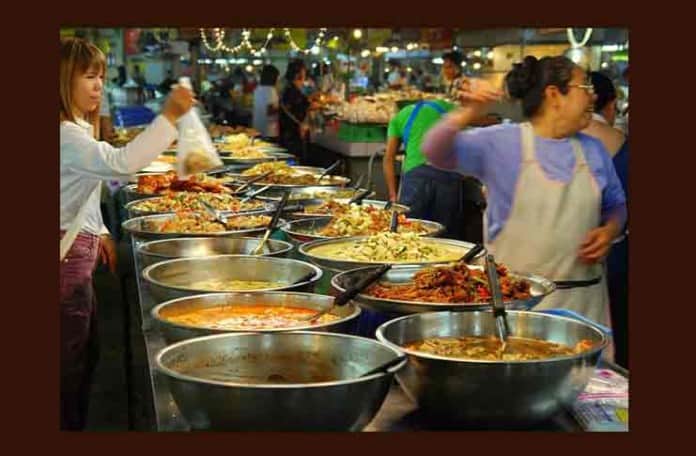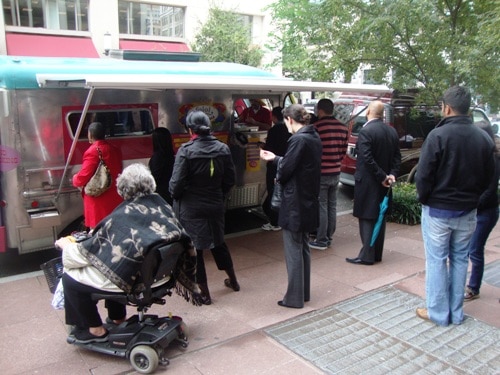 An attorney in Washington DC, Bert Gall, has taken a new legal approach in defending the rights of food trucks to operate in hostile environments – the 14th Amendment to the Constitution
As detailed in the Washington Post, Gall, a senior attorney at the Institute for Justice in Arlington, VA, launched its new National Street Vending Initiative early this year in Texas and has since expanded it to Atlanta (where city officials had decided to reserve all public property for a single vending company) and Chicago (where aldermen have proposed rules so severe, they could cut off vending in the entire downtown area). The institute even released a report, "Streets of Dreams," which reviews vending regulations in the country's 50 largest cities, including Washington.
The institute's legal battles in other parts of the country could provide benefits to the thousands of equally small vendors who are routinely buffeted about by forces bigger than themselves. The firm's work has already helped operators in one target city. Vendors in El Paso benefited from the institute's very first punch in this street fight: a federal lawsuit to overturn the city's 2009 law that prohibited trucks from, among other things, operating within 1,000 feet of an established restaurant, grocery or other food store. The ordinance, in effect, turned El Paso into a no-vending zone.
The institute's Texas chapter, led by executive director Matt Miller, filed suit in January, and by April, El Paso caved. The City Council overturned the ordinance without putting up a fight. "They called us up and said, 'It looks like you've got some good arguments here. What's it going to take to get rid of the lawsuit?'" Miller recalled. "And we said, 'Well, repeal the ordinance.' They said, 'Okay.' "
Almost as important as the victory was the testimony of Michael Hill, the director of El Paso's Department of Public Health, who spoke before the council on the day it repealed the law: "That [ordinance] was put in 2009 to address concerns of the fixed food establishment vendors who didn't think it would good for a mobile [vendor] to park right outside their business, but there's not a health reason or a Texas food rule that I can find that justifies that."
Hill's statement has turned out to be a handy weapon for Gall and his vending initiative team. Entrenched business interests, the institute's lawyers say, have a habit of claiming that new competitors present a public health or safety issue, which then justifies adopting laws to limit the new operators or to shut them down. Gall and his colleagues view that as protectionism disguised as a public service.
"The argument is so absurd," Gall says. "It's like, 'Some food trucks and some food carts might have health and safety violations; therefore, we need to shut them down.' Well, some restaurants have health code violations. The solution is not to shut them down. You don't shut down every restaurant. You enforce the health code."
The Institute for Justice has attacked legal restrictions on vendors by invoking the 14th Amendment to the U.S. Constitution. Gall argues that such laws are a violation of the amendment's due process, equal protection and "privileges or immunities" clauses. "Economic protectionism is not a legitimate government interest," Gall says. "The government can't regulate in an arbitrary manner designed to serve the interests of private, publicly connected parties."
We wonder if this could be applicable to New York City.  It seems like it would be worthwhile for the Street Vendor Project, who is currently helping Paty's Tacos appeal their case against New York City, to get in touch with the Institute for Justice.
For the full Washington Post article, click here.