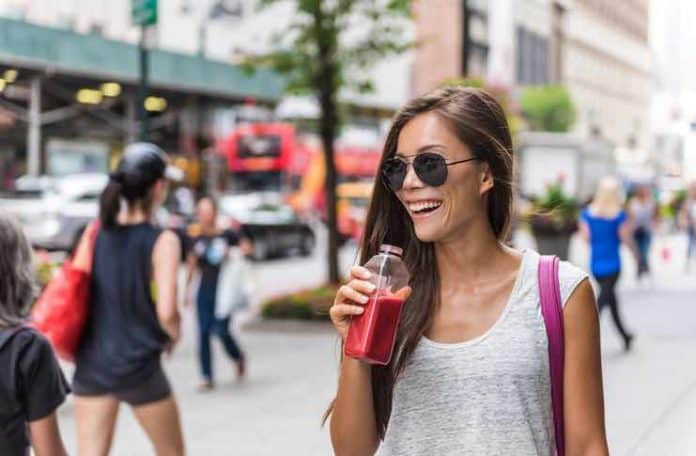 New York is known to be one of the largest and busiest cities in America. The Big Apple is home to over 21 million people and around 200,000 business establishments. Because of these, New York offers countless opportunities to people who want to improve their careers and push their skills to the limits.
New York City has a fast-paced environment. Adapting to this lifestyle can be challenging, but there are easier ways for you to adjust – and trying out juice recipes is just one of them. Juice recipes are healthy, and consuming it regularly will make it easy for you to take on any challenges in New York.
For you to successfully embrace living in New York City, make time to create any of these juice recipes:
1. Strawberry Juice
New York City enjoys a warm climate during the summer months. On average, the temperature in this city ranges from 25 to 30 degrees Celsius. During this time, preparing and drinking strawberry juice can be a great way of quenching your thirst while providing your body the nutrients it needs.
Because it's packed with antioxidants and Vitamin C, regularly drinking strawberry juice can slow down the aging process. Strawberry juice can boost the collagen production of your body, making your skin young and healthy. It can also prevent your skin from tearing and keep your body hydrated.
Because of strawberry juice's health benefits, preparing a fresh glass during summer in New York City should be a necessity!
Ingredients
2 cups ripe strawberries (you can add more if you want)
1 tablespoon sugar or pure honey
1 cup of cold water
Procedure:
Carefully wash all of the strawberries, cut into smaller pieces, and remove its stems.
Add all of the strawberries and sugar or pure honey in a blender or juicer. Blend all of the ingredients until you achieve a smooth puree.
Add water and blend again.
Depending on your preferences, you can use a fine-mesh strainer or cheesecloth to remove the foam from the strawberry juice.
Add ice cubes before drinking or freeze the strawberry juice to save it for later.
2. Tomato Juice
People are choosing to move and live in New York because this city offers opportunities that are unavailable in other parts of the globe. This status quo remains to be true because according to Labor Statistics, employment from private sectors in New York City continues to annually rise by 2.1%. More and more careers in education, health services, and hospitality are available in New York City.
But regardless of how promising the employment sector is, if you're not healthy enough to apply for a job and perform well at work, you won't be able to make a career in the Big Apple. You'll lose the opportunity of having a job, which can deteriorate the quality of your life.
Give your immune system a boost by adding tomato juice to your diet. This fruit juice contains vitamins and minerals that are required by your immune system to function properly. Because it contains high levels of Vitamin A, tomato juice can protect your cells from free radicals, which decreases the chances of developing chronic conditions, such as heart disease and cancer.
Ingredients
3 pounds of ripe tomatoes
1 ¼ cups chopped celery
1/3 cup chopped onion
2 Tbsp sugar
Procedure
Mix all of the ingredients using a blender or juicer. Blend until smooth.
Pour in a glass and add ice cubes or freeze to save for later.
3. Carrot Juice
In a busy city, such as New York, having sufficient energy levels is vital to last throughout the day. You need to be pumped in the morning for you to accomplish responsibilities during the day and become productive long-term.
If you're not a morning person and always feel groggy when you wake up, learn how to make carrot juice. Drinking this fruit juice is a healthy way of feeling energized the moment you wake up.
Ingredients
500 grams of sliced fresh carrots
1-inch fresh ginger
2 to 3 cups of fresh lemon juice
1 cup of water
Procedure
Properly wash the carrots and soak them with clean water for 30 minutes.
Peel the skin of the carrots.
Along with the other ingredients, cut the carrots into small cubes and place them in a blender or juicer.
Blend all of the ingredients until you have a smooth puree.
Pour in a glass and add ice cubes or freeze to save for later.
Health Is Wealth
New York City is a busy metropolitan, but this doesn't mean that you should disregard your health just to keep up. On the contrary, you should be keen on your health so you can live comfortably in New York.
The healthier you are, the faster you can cope up with the city's demands and become a certified New Yorker!
If you're wondering where New York gets its fruits from read this post of ours.