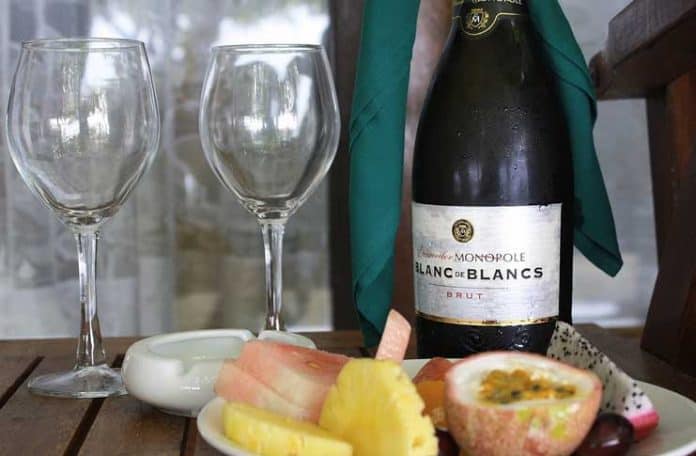 When it comes to food and drink, there are many people that love to pair the two so that they are able to enjoy the perfect cuisine with the perfect beverage. There are many different foods that go with certain types of drinks and vice versa and finding ones that match can provide you with a fabulous culinary experience.
If you enjoy a glass of bubbly or champagne drinks, you will find a wide variety of food and cuisine that will match perfectly with this type of beverage. No matter what your taste is when it comes to cuisine, there are plenty of different things that go well with a glass of bubbly from the simplest of dishes through to more complex ones.
Some of the food to try with champagne
If you have developed a taste for champagne, try one of these drinks with the following types of food. You will be amazed at just how well they go together and how each brings out the taste and flavor of the other:
Oysters:

Whether you love them or hate them, oysters have become increasingly popular over the years. If you are one of the people who loves them – or you have never tried them – enjoy them with a glass of bubbly. The two go really well together and you will often find them paired in fancy restaurants.
Grilled glazed chicken: Grilled chicken breasts basted with a sweet yet bitter glaze are ideal with champagne. The two really bring out the flavor in each other, making it a great pairing when you are going out to eat – or even preparing a meal at home. You can serve up the chicken with a lovely crisp, fresh salad and then relax and enjoy.
Poached eggs with French toast

: Champagne goes beautifully with eggs such as scrambled egg. It also goes wonderfully with poached eggs served up with crispy French toast for dipping. You can enjoy the crisp texture and crunch of the toast, the softy and warming egg yolk, and the fizz and liveliness of the champagne.
Salmon fillet:

When it comes to fish, one of the best options to have with champagne is a fresh salmon fillet. You can simply serve up the salmon with a simple leafy salad and a glass of bubbly and enjoy the wonderful flavors that will be coming your way once you tuck in. This is a meal that is elegant and classic.
Pasta with creamy mushrooms: If you enjoy a little Italian when it comes to cuisine, pasta is a great choice. When it comes to pairing with champagne, pasta that is prepared in a creamy mushroom sauce is particularly delicious. Add a little parmesan cheese to top the pasta, pour yourself a glass of fizz and then enjoy.
So, if you are heading out for a meal or cooking at home, and you want to enjoy a glass of bubbly with your meal, try out some of these simple yet effective dishes.