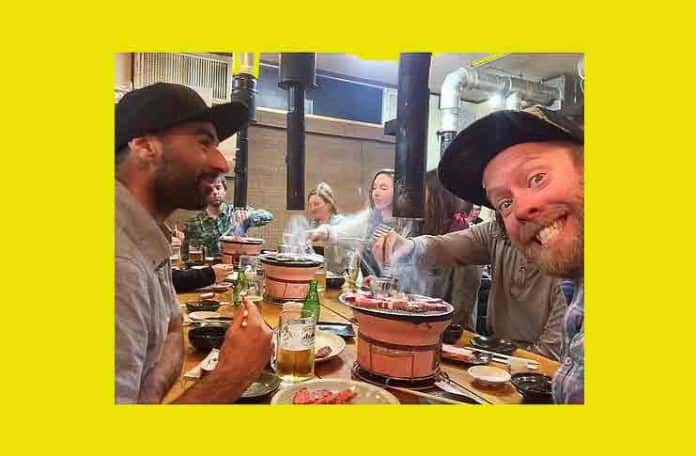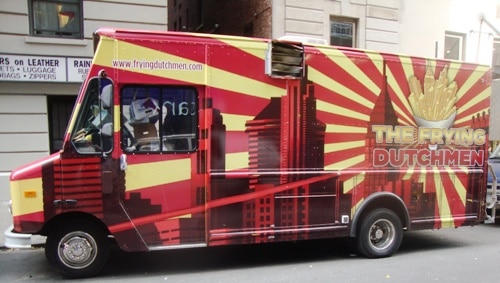 I wasn't too hungry today, but have been wanting to try the new chicken sandwiches from The Frying Dutchmen.  A couple of weeks ago, on the day of its menu debut, I tried their new Black and Blue Burger.  It had some ups and downs, and afterwards, the owner Ben asked for my suggestions.  We'll check back in on the burgers soon to see if he took our advice.
For Today's Lunch, I went with a BBQ chicken sandwich ($7).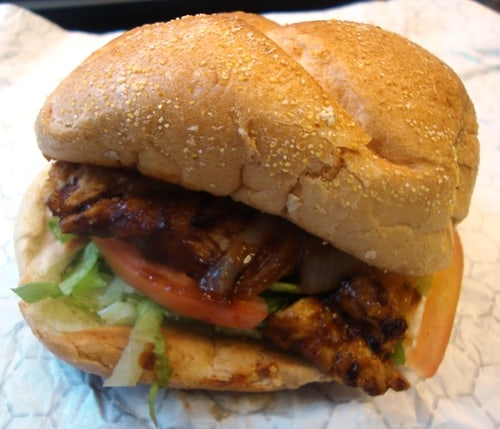 Opening up the sandwich, the bun was an unseeded Kaiser roll, and on the sandwich were lettuce, tomato, sliced pickles, grilled onions and a chicken breast.
The chicken had a nice grilled flavor to it, and it had been cooked with the bbq sauce already on it.  The chicken wasn't slathered in bbq sauce (which was good), and there was a little bit of char just singing the edges of the chicken.  The bbq sauce flavored the chicken, it didn't bury it.
The bbq sauce itself was nice, with a little spicy sweetness, although like I said, it was put on fairly lightly.  The onions also benefitted from the bbq sauce.  The bbq sauced onions on top of the chicken were really tasty.
The only thing missing from this sandwich was cheese.  I didn't realize until I got back to the office and looked at my photos that cheese was one of the options available on the bottom of the new chicken sandwich menu.  Oh well, my mistake is your fair warning.  You can also see the new burger menu here.
Today's Lunch of a grilled bbq chicken sandwich from The Frying Dutchmen was very tasty.  Even though I didn't get their fries this time, I definitely recommend them – and now I can recommend the bbq chicken sandwich too.