June 17th, 2013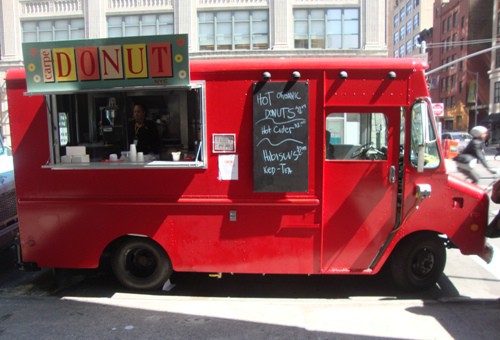 The donut world has been turned upside-down by cronuts, but we have a life, and don't have 2 hours to wait on line for a pastry.
We would much rather get a donut ice cream sandwich from Carpe Donut, and not wait on line at all.
Ice cream has always been our favorite dessert, going back to high school when we worked at Carvel for a year. Ice cream is still our favorite dessert, and putting it on a donut was an interesting idea.