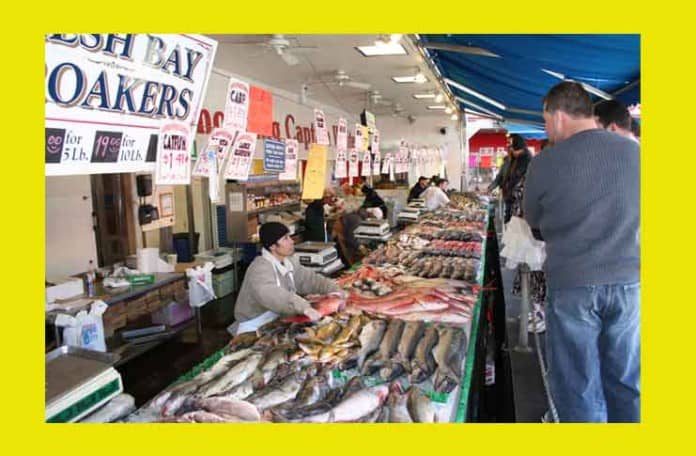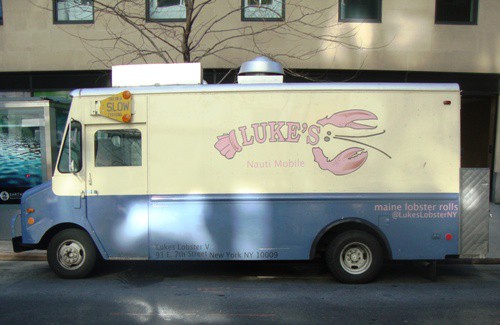 The temperature was cold again, so I decided to hit up Luke's Lobster for some clam chowder.  Since that wasn't going to be enough for me for lunch, I also got a shrimp roll, which I've never tried from Luke's.  I've had their lobster roll and crab roll before, which were both excellent, but not the shrimp roll yet.  That was about to change.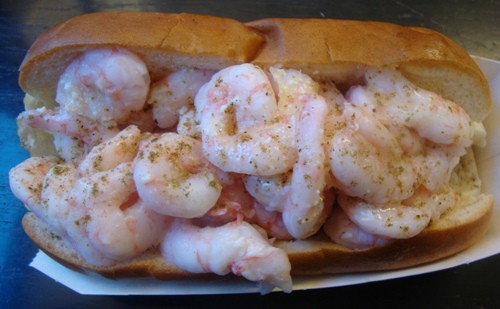 Knowing the chowder would stay hot for a while, I tried the shrimp roll first, which cost $8.  The shrimp came on a toasted, top-sliced bun that was real buttery.  A lot of those little suckers were packed into the bun, making this a pretty good deal for $8.  Each bite had plenty of sweet, succulent shrimp.  Some herbs were sprinkled lightly on top that appeared to be oregano and celery salt, and they added a welcome herbiness.
The clam chowder ($7) was just how I like it – creamy, but thick enough to stand up a spoon, no problem.  Plenty of clams and potatoes in the soup, and it came with a small bag of oysterette crackers. If your appetite (or stomach) is not as large as mine, you might be able to have just the clam chowder for lunch.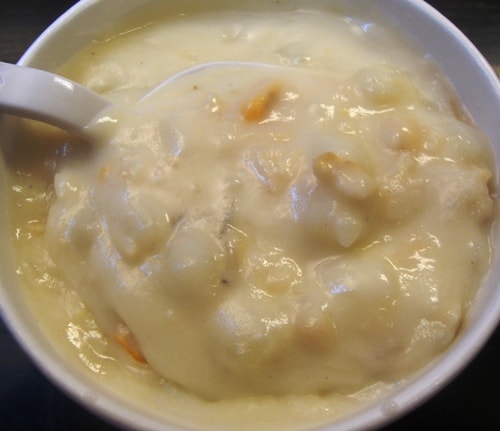 This is hands down the best New England clam chowder I've had in a long time.  Perfect for a cold winter's day, or really any day.  Thankfully the Giants beat New England, otherwise I might not have been able to order New England clam chowder with a clear conscience.  Thanks Big Blue!
You can find Luke's Lobster on twitter here or on our Mobile Munchies twitter feed.  They have several storefronts in NYC and a new one in Washington DC.  Great to see lobsters making that trip down I-95 from Maine to NYC and DC.