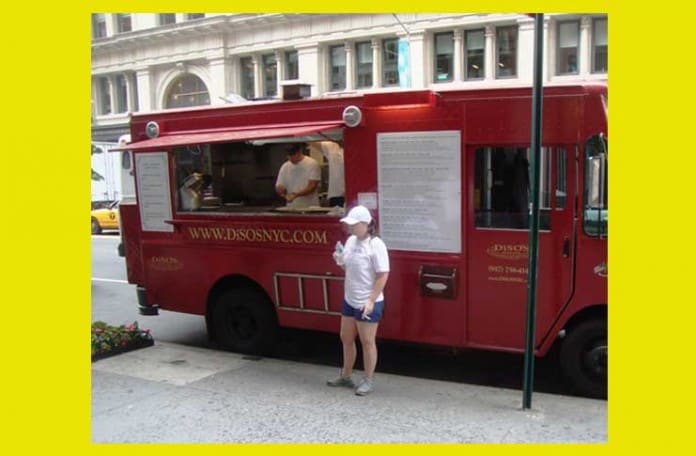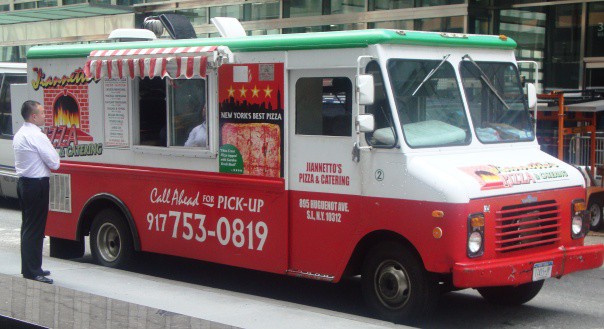 Should be a nice day out to enjoy some great New York Street Food from the trucks on the right and the trucks below.
The police have already chased Schnitzel & Things, and are making life difficult for some of the other trucks, so make sure to check the Mobile Munchies twitter feed before heading out.
gcnyc1 Gorilla Cheese NYC lunch in SoHo…Varick & King 11-3….filming for eat street on the cooking channel today…come eat and smile for the camera
LCBBurgerTruck The LCB Burger Truck is not on the road today. Please check back tomorrow for its location. Have a great day!
TaimMobile at our wednesday spot for lunch…kalamata olive special falafel today!
UncleGussys on Park & 51st today?" Yes we are cooking up nothing but the best :))
fritesnmeats Soho we r back with the maker's mark Kobe burger:) Burger of the week THE EL CUBANO grassfed angus with Gruyere cheese rosemary ham pickles & secret sassy sauce:) lunch today @ Hudson & king preorder 9172929226 #mobilesecretbiandangnyc corner of coenties slip and water st !!! Serving from 11:30 – 2pm !!!
KorillaBBQ Gmorning Fidi! We're headed ur way! Ready by 11 at Front & Gouverneur!