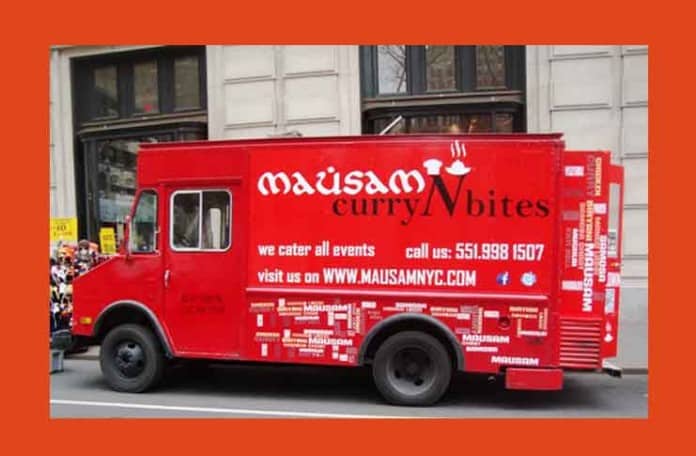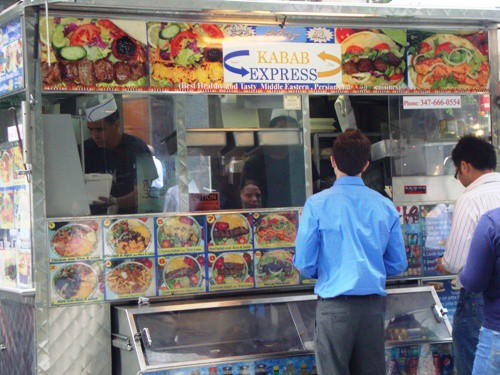 Wow, is it May already! What a glorious day to ring in a new month.
Make sure you head over to 55th & Broadway for 15¢ donuts today from the Cinnamon Snail. They are celebrating 15,000 Likes on Facebook, and we are all the beneficiaries.
We also heard about a FREE promotion tomorrow with 7 different funky flavors of popcorn, such as pineapple macadamia nut and bacon bbq. Check back later this afternoon for details.
As always, check the Mobile Munchies twitter feed before heading out, in case anyone had to move at the last minute.
The Cinnamon Snail
 Parked on 55th & Broadway until 3:00 IN CELEBRATION OF REACHING 15k FACEBOOK FANS ALL OF OUR CLASSIC DONUTS ARE 15cents (Limit 6 per person)
BobJo Truck
Wow! Another great weather for a lunch outside!! BobJo is at Varicks and Kings and will be open 11:30 as usual!!
RickshawTruck Andrew + Pete are at 50+6av with Hudson Valley Peking Duck Dumplings with hoisin dip. Bring your shades it is S-U-N-N-Y sunny
Wafels & Dinges Happy Hump Day! Kastaar @ Wall St til 4:33pm Bierbeek @ 72nd & Bway til 9p, south side of station Goesting @ 66th & Columbus til 9p. Vedette @ 60th & 5th til 8p Pagadder @ City Hall Park til 8p Kotmadam @ Great Lawn til 7pm. Would you rather Wednesday, for 1 free dinges: Would you rather be fluent in all languages or a master of every musical instrument?