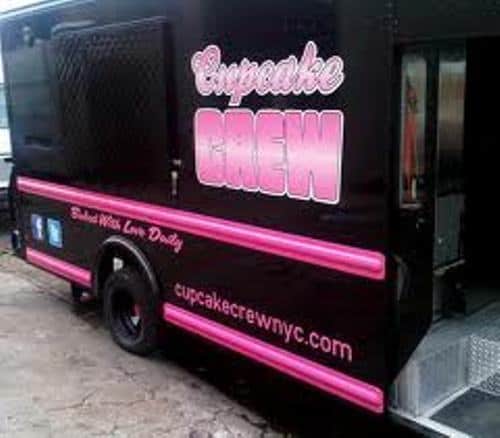 What a beautiful day!  Perfect for enjoying great New York Street Food from the vendors on the right and the trucks below.
Frites 'N' Meats has free frites until 2pm at Hudson & King, and they brought back the Ploughman Burger.
The LIC lot has Korilla, Red Hook Lobster and Andy's Ices.  Lots of other great options too.
As always, check the Mobile Munchies twitter feed before heading out, in case anyone had to move at the last minute.
fritesnmeats HELLO SOHO!!! lunch today @ Hudson & king. Free frites until 2pm:)) WE R BRINGING IT BACK Burger of the week THE PLOUGHMAN. Dessert treats for the day, we got it, JUMBO WALNUT CHOCOLATE CHIP COOKIES. 11-3 preorder 9172929226 #mobilesecret
LICfoodtruckLOT Today's line-up: Korilla BBQ, Red Hook Lobster and Andy's Ice. The sun is shining, our new umbrellas should be out, come have lunch with us!
Mexicue
Sorry y'all. Seems our truck is more stable then our tweeting. 18th and 5th as usual! 11:30.
souvlakitruck
We're the beautiful blue truck parked on Old Slip & Front, intoxicating all four senses… See why until 2:30pm.
lobstertruckny
Red Hook Lobster Woke up with
@Nas
playin this AM so we are doin' lunch in LIC !43-29 Crescent St. We'll be there w/ food truck friends. Come play!
CupcakeStop Good Morning Cupcakestoppers!! Our truck is located on Park Ave and 28th Street today.
Frying_Dutchmen Don't worry financial district we didn't forget about you AND we have our famous truffle shuffle back!
BistroTruck Good Morning… @BistroTruck is on Water St & Old Slip from 11a-3p
Valduccis hey #NYC, we're on the upper east side today, 68th & York! Giving the UES, their taste today!
RickshawTruck sorry for the sketchiness of where we are, we don't want to attract attention to our street spots. tinyurl.com/klspots
bongobros 20th st btwn 5th and broadway from 11:30 till 3:30!!!
bigdsgrub Grub will be ready by 11 @ Hudson & King! TODAY's SPECIAL: Spring rolls from Nom Wah Tea Parlor! @dimsumnyc
biandangnyc Ready by 11:20 by Coenties slip and water st.
joyridetruck Happy Hump Day everyone! We are slinging our delicious @stumptowncoffee Hair Bender shots at Hudson&King this August AM. Come partake.
SweeteryNYC Rise & shine midtown, Sweetery is on call 50th St off of 6th Av. De Wafel Cartz; De Goesting is at Greenwich St. & Murray St. till 5:09. De Bierbeek is at Columbus Circle at Time Warner Building till 10:10. we'll b here to get u through today all day
DesiFoodTruck thanks to all for their love for our new kati-kart and the desi truck at NYC's 1st food truck court in LIC by the citi bldg.we love u too.