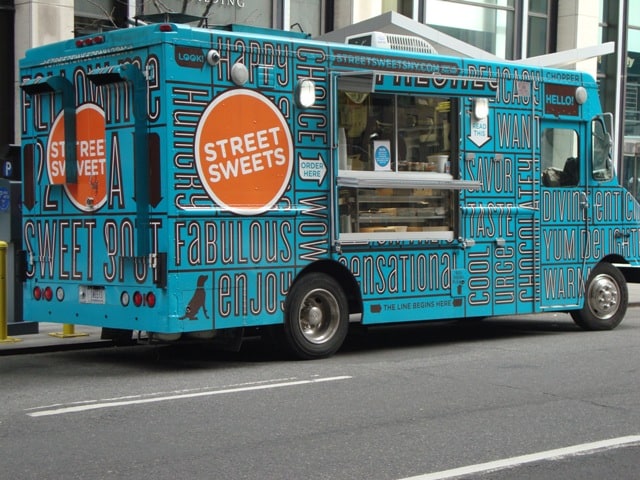 It's a beautiful day today. Perfect for enjoying some great New York Street Food.  Please let me know if you check out Steak Truck's
fresh baked French bread
since I'm still out of town.
Souvlaki GR and Papa Perrone's will not be out today, for different reasons.
Taim Mobile, named
best falafel
sandwich in NYC by Serious Eats, will be on the street in another week or two.  Until then, you can check out their menu here.  Just don't drool on your paperwork.  I almost did!
As always, check the pink Mobile Munchies twitter feed for the most up-to-date information on truck locations.