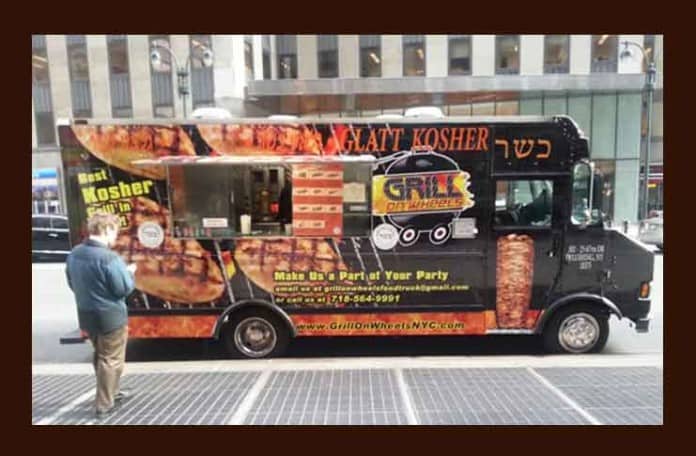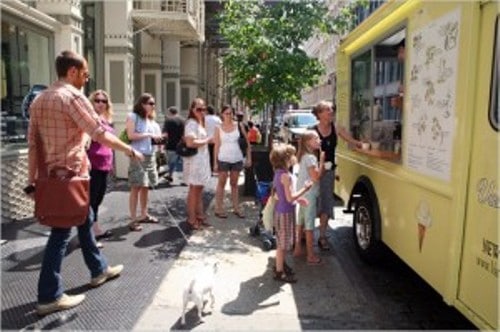 Should be a decent day to enjoy some New York Street Food, but check the Mobile Munchies twitter feed before heading out, in case anyone had to move at the last minute.
UncleGussys
51st and park avenue, were sending smoke signals out as we speak lol. Here we go Grilled Lamb chops Grilled chicken breast Souvlaki Lemon potatoes Gyro, were going insane;) Our soup of the day afgolemono Chicken lemon orzo soup, this is gonna be spectacular;)
Comme Ci, Comme Ça
is on 38th St @ Broadway today! Soupe du jour: Lentil Soup $3
fritesnmeats
We are on 52nd and Park. BOTW is the PLOUGHMAN. killa beef soup & homemade brownies come get it:) preorder 9172929226Preorder 917.292.9226
#mobilesecret
bigdsgrub
2/8 (Tues) 41st betw. 3rd and Lex (closer to 3rd) 11am to 2:30pm
cupcakecrewnyc
*New Spot Today* cupcakesters!The crew is parked on W45th St & 6Ave. with not 1 not 2 but 10 flavors of"LOVE" Come on over!
SweeteryNYC
Late tweet, Columbia U, the sun is out & so is Sweetery, Broadway btw 115 & 116th St all day to serve you goodness, stop by, you'll enjoy!
waffletruck
Terrific Tuesday! Le Truck is on 52 btwn 3 & Lex til 4:34pm. aaaaaand CARTS! The Goesting is at Fordham (60 & Columbus). The Vedette is on 60 & 5 (as per always). And we still got those churro wafels. Maybe try a la mode? Both til 4:62pm. Rub your stomach & pat your head at the same time=1 free dinges.
ETRAVAGANZA
Tuesday special#egg whites turkey spinach tomato cheese on rye or 7 grain all freshly made.
Hoboken/Jersey City
TheTacoTruck
Taco Tuesday! Get 1 free taco of your choice when you buy any order of tacos for lunch. Free taco excludes Pescado/Camaron. Eat More Tacos;)