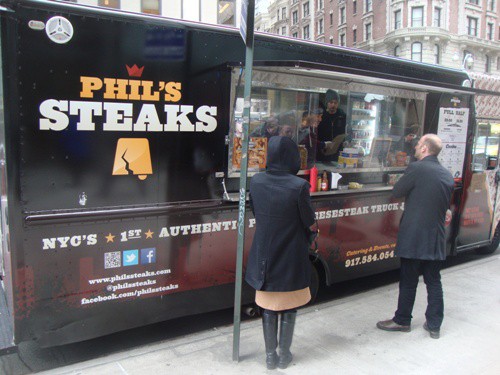 Kind of gloomy out, but it's easy to brighten your day with great New York Street Food from the vendors on the right and the trucks below.
Make sure you check back with us at lunchtime today. We are reviewing a fun, new food truck.
As always, check the Mobile Munchies twitter feed before heading out, in case anyone had to move at the last minute.
MorrisGrilledCheese Well be down in the Rockaways at 57th & Beach Channel Dr today helping those still recovering from the effects of Sandy. #SandyRelief