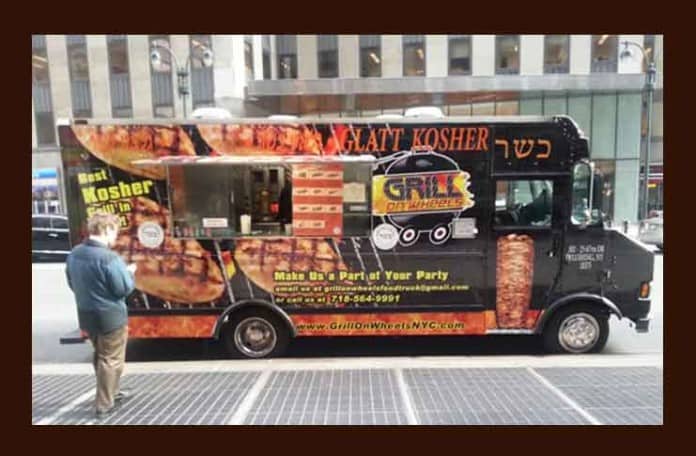 Every day is a great day for some great street food from the vendors on the right and the trucks below.  Make sure to check the pink Mobile Munchies twitter feed on our homepage before heading out.  You never know when your favorite food truck will have to move on a moment's notice.

fritesnmeats – Howdy FiDi! We're on Water & Broad. Well make u a deal, u come out & well make sure the rain doesnt. Taking preorders til 1130. 917.292.9226
schnitzeltruck – Morning 48th & 6th schnombies.. Today is the day you get your schnitz fix on. We are giving out free pannas until we run out. C u @ 11:30
CupcakeStop – 5&23rd 10am:Red Velv,Funfetti,Nutella,Oreo,Van Choc,Choc PB Swirl,Cookie Dough,Hummingbird,Choc Caramel Pretzel,Toffee Crunch,Coconut Cream
waffletruck – Happy Thursday! We're on 46 btwn 5 & 6 til 4:30pm. Order your wafel in a southern accent for 1 free dinges today…ya'll.
StreetSweets – SS will b on Hudson St btw King & W.Houston from 8a-3:30p. At 4p we will b part of the 1st "sweets hour" hosted by RR Donnelley for UBS Bank
RickshawTruck – Thurs 5/6: it may be cloudy but truckers brighten your day. Serving at hanover sq also at hudson&houston 11-3
BistroTruck – Again we apologize for all the people that were looking forward to our return today… Sadly our truck is still being held hostage 🙁
New Jersey Food Trucks
VeganLunchTruck – We are parked on Sinatra between 4th and 3rd in Hoboken. We may be be moving to a better spot between 2nd and 3rd…This week's specials – Tortilla Special : Fiery tempeh tortilla with grilled jalapenos,… http://bit.ly/crFDZ1
TheKrave – 5/6 Schedule – 12:00-2:00, Hudson & Essex, Inside Liberty Towers Gourmet (3 blocks down from Hudson & York!)…
TheTacoTruck – Sorry for missing you yesterday Hoboken. Lunch in Hoboken today @ Sinatra Dr & 1st St from 11:45-2:30!
laspicetruck – hudson @york– 11:30-2:00 mex-angus jambalaya, potato pulled pork falafa! guanaja praline faire son retour! LPT in hoboken this weekend! C u