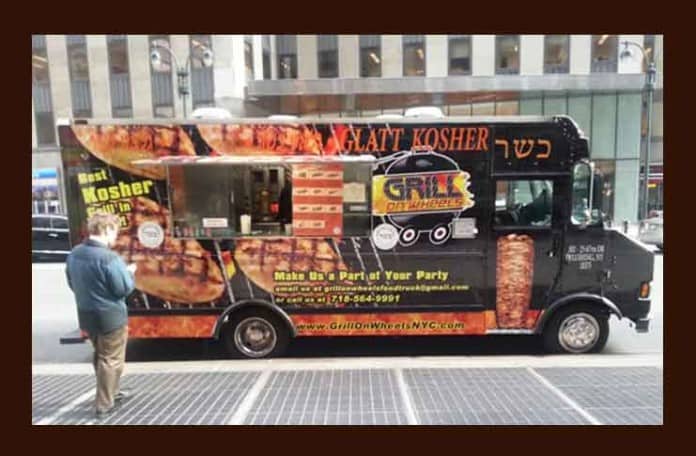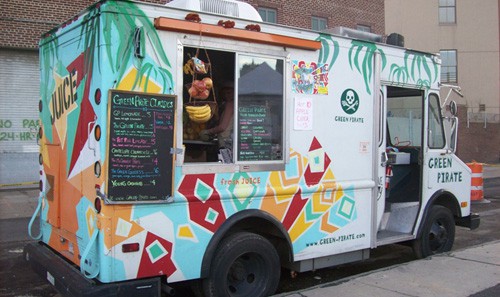 Well, that was interesting weather we had last night.  I crunched on sleet the whole walk home from the subway. Today should be much better.
It's chilly, but you can warm up with some great New York Street Food from the vendors on the right and the trucks below.
As always, check the Mobile Munchies twitter feed before heading out, in case anyone had to move at the last minute.