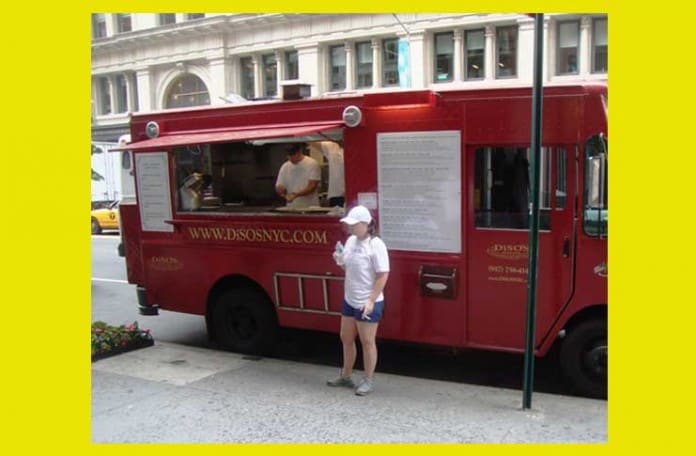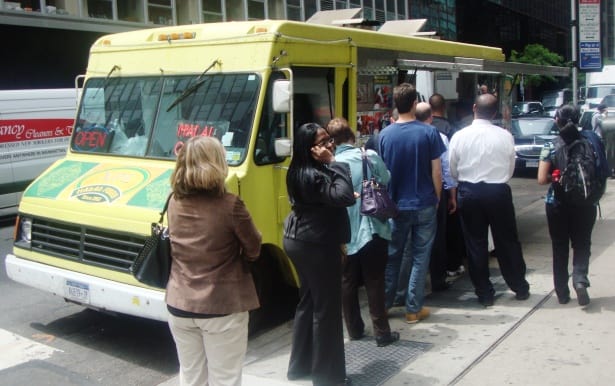 You're going to have to wait one more day for the Coolhaus free ice cream sandwich giveaway. With the rain, they decided to move todays' Madison Square Park stop to Monday.
But you can still partake of the free Feast of the Brave for lunch on 23rd btw 5th & 6th Ave. and for dinner on 3rd Ave btw 24th & 25th St.  I'm still in LA, so if you go to the Feast of the Brave truck, please send me a note how it was (perry@newyorkstreetfood.com).
Even though its raining, most of the trucks are out working, so give them your business.
schnitznthings Morning everyone! Hope everyone is well:) truck is on 52nd & 6th from 11:30-2:00. Store as always from 11:30-8:00. C u soon:))
EddiesPizzaNY 52nd between 3rd and lex today! chicken and garlic is todays special. $10 bar pie, or $12 in the lunch special…. http://fb.me/EgNklH3r