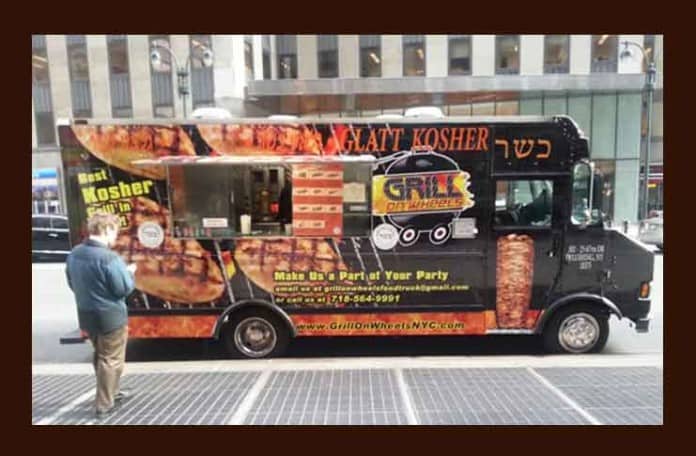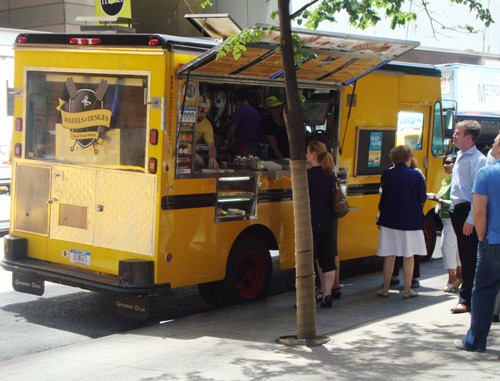 It's a cold, sunny winter day in New York.  Warm your insides with some great New York Street Food from the vendors on the right and the trucks below.
Lots of soup out there today – Uncle Gussy's has Mom's beef barley soup, Taim Mobile has black bean soup, Comme Ci, Comme Ça truck has vegetarian soup de Provence and Bistro Truck has chickpea soup.
Desi Food Truck (50th St bet 6-7th Ave) recently began tweeting and has zarda, a sweet, saffron basmati rice offering, and Biryani Cart said they would have Juicy Wings today, although we haven't been over there yet to verify.
As always, check the Mobile Munchies twitter feed before heading out in case someone had to move at the last minute.