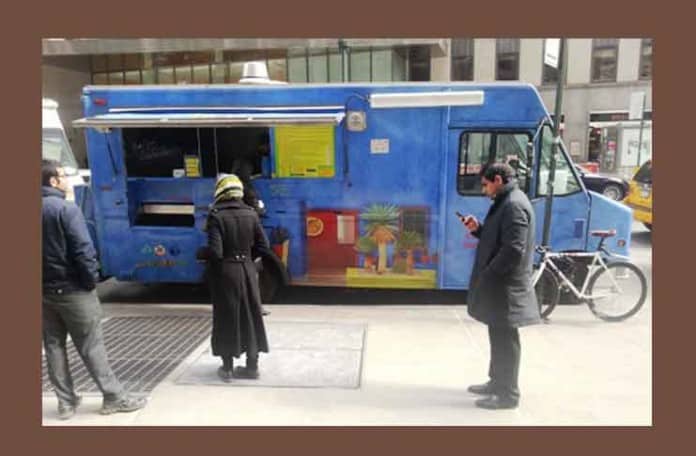 8 new tweets. CalexicoCart – Both carts are out. The special of the day is roast pork in a pineapple & arbol chili sauce. Come and get it
VLAIC – Kangaroo at 5th & 15th till 6pm.
VLAIC – Panda Bear @ 23rd and 5th all day long till 6pm
fritesnmeats – Its Spring, so its gotta rain! We're in FiDi on Broad & Water. Check http://fritesnmeats.blogspot.com for sched, Burger of the Week & more
schnitzeltruck – Hey folks, we're on our way, on 57th and broadway.
RickshawTruck – Its Dumpling Day in DUMBO! Come visit us @ Front & Washington & warm up w/ miso soup. Danny & Lauren servin' it up hot and steamy from 11-3 web
CupcakeStop – Sorry CupcakeStoppers, we're not out today but will be at the Flatiron tomorrow!
waffletruck – Welcome to spring. Ah oui! Wafeling today on Broadway & 113. For 1 free dinges, rank Tiger, Jesse and John Edwards in order of looserness.
New Jersey Food Trucks
thekrave
3/22: Schedule – Lunch #1: 12:00-1:30, Hudson & Essex, Inside Liberty Towers Gourmet Lunch #2: 12:00-2:00,… http://tumblr.com/xl17p6ssm