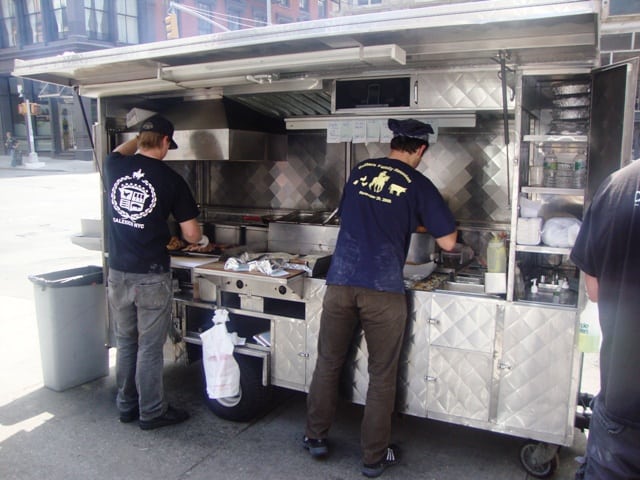 Last day for FREE Ben & Jerry's, and you can also get a FREE Bronx Turkey Burger at 52nd & Park from Bistro Truck and Jennie-O turkey.
As always, check the Mobile Munchies twitter feed before heading out, in case anyone had to move at the last minute.
BenJerrysTruck Rise & shine #NYC! It's our last day on the road in this beautiful concrete jungle & we're bringing the sweet stuff to stops YOU requested!
BistroTruck
Heads up, 52nd & Park, we're bringing free lunch today! Stop by @ 11 a.m. for a juicy, delicious turkey burger! Info at SwitchToTurkey.com. Today serving Da Bronx turkey burger w. blackened poblano peppers & chard scallions. Served w. Spicy mayo & creamy cheese sauce.