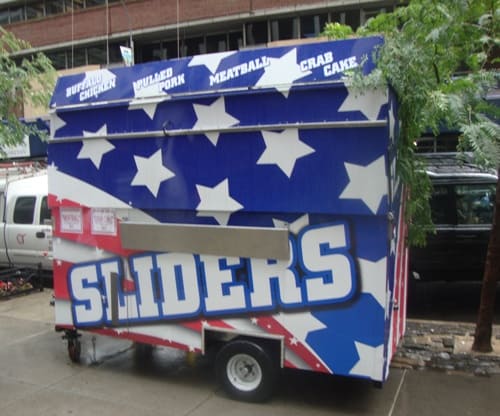 It's a nice day for enjoying great New York Street Food from the vendors on the right and the trucks below.
The Our Heros Slider Cart is making it's debut in midtown at 44th & 6th. If you stop by, let us know what you think.
Also, if you don't want to wait outside in the heat, you can order lunch from your favorite vendor on Food To Eat and pick it up at the appointed time.
As always, check the Mobile Munchies twitter feed before heading out, in case anyone had to move at the last minute.
Our Heros Food Truck ‏Slider cart slides into midtown 44th&6th