You love the Kelvin Slush Menu? Well, it's not easy having a successful food truck, but if you're smart and lucky enough to do well, the question inevitably arises about how to expand.
Some vendors open a 2nd truck, some open a new cart, some open a brick-and-mortar establishment, and some move into the wholesale side of the business. Kelvin Slush is hitting it on two different fronts.
We already told you about Kelvin's new cart, the Ice Cube, which is located at Little Red Square on 6th Ave & Bleecker St. Late last week, Zack and Alex invited us to see a totally new aspect of their business.
Virgin and "Prohibition-style" Kelvin Slushes are now available the Thompson LES hotel poolside bar, Berry Park in Williamsburg, and the Gansevoort Park Avenue rooftop pool. While these developments are nice, so far the hotels and bars have been using the existing Kelvin Slush flavors of citrus, ginger & iced tea, then adding alcohol.
Where it really gets interesting is when a restaurant like Cafe de la Esquina in Williamsburg asks Kelvin to come up with new flavored slushes for their restaurant. I believe someone said they have 130 different tequilas, so Kelvin Slush is a natural partner for this restaurant.
On Thursday night, Zack & Alex invited us to a tasting of six potential new flavors for the owners of Cafe de la Esquina in Brooklyn.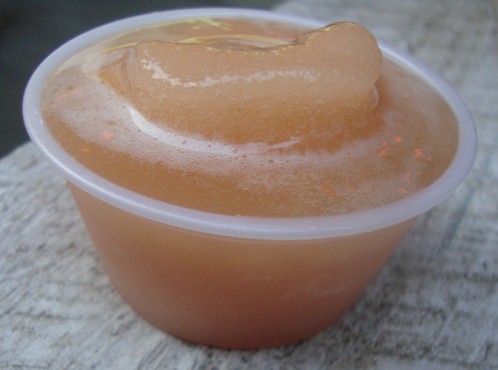 The six possible flavors Kelvin came up with were watermelon, pomegranate aloe vera, mai tai, ginger red pepper, guava aloe vera and agave limeade, which was similar to regular margarita mix.
First we tasted each of the flavors by themselves, then the bartender made up some drinks using her vast knowledge of mixology, or as she called it, "cocktology". Virgin samples were also given out to the restaurant's patrons to get their input.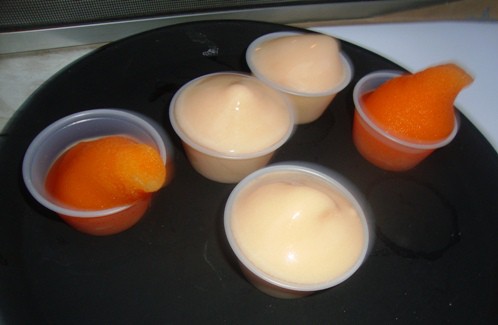 I'm not going to go into the pluses and minuses of each flavor because that's up to the owners of the restaurant to decide. Some flavors were obviously better than others, but I do have to single out ginger red pepper as one of the more unique flavors of the evening.
This was a fascinating behind-the-scenes glimpse into the workings of the restaurant and bar industry. We got a fly-on-the-wall perspective as the restaurant owners, bartender, patrons, and Kelvin's own mixologist all gave their thoughts on the potential new flavors. We were able to provide a few comments as well.
Thanks to Zack and Alex for inviting us to this tasting. It was one of the most interesting things we've been to since starting New York Street Food three years ago…and we've been to some pretty great events in that time.
We'll let you know when the new Kelvin Slush flavors are available at Cafe de la Esquina so you can try them for yourself.