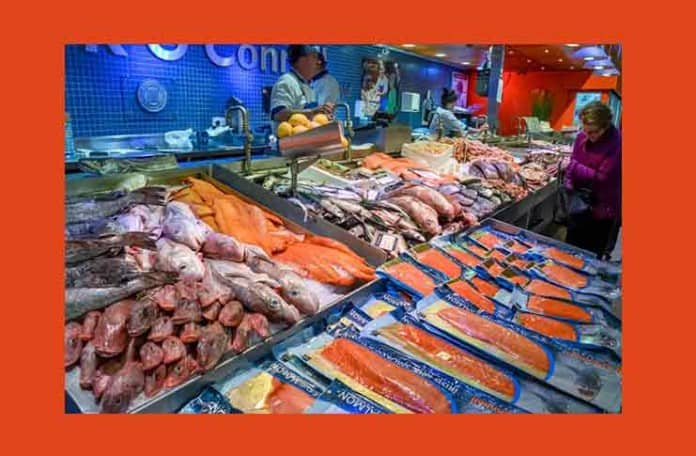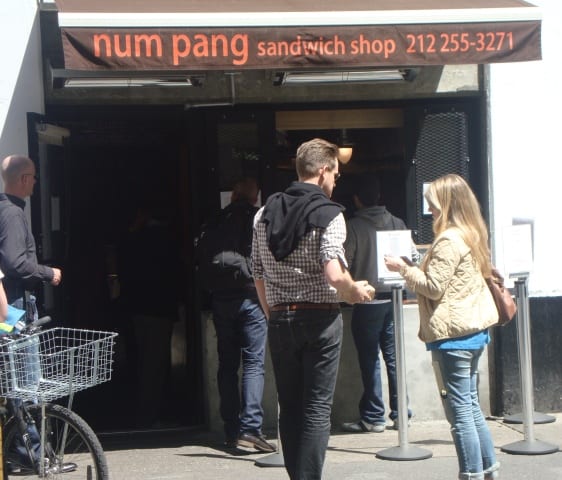 It's been a couple of months since I've been to Num Pang located at 21 East 12th St between 5th Ave and University Place.  I haven't written about Num Pang recently, so for our newer readers, Num Pang is in the Honorary Street Food category.  This means a storefront with little or no seating that serves food traditionally known as street food in their home country – in this case Cambodia.  Num Pang is basically a Cambodian variation on banh mi.
For Today's Lunch, I decided on the peppercorn catfish with homemade sweet and sour sauce for $7.50.  Things can change pretty quickly in New York.  Would Num Pang still be as good as they were a couple of months ago?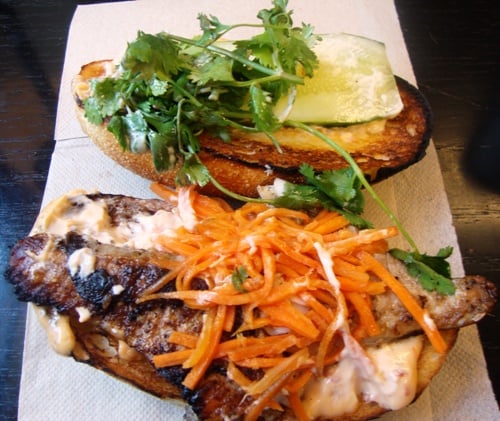 The catfish was nicely grilled with some charring on the fillet.  While the peppercorns weren't readily apparent, the taste was unmistakeably peppery.  The catfish wasn't too fishy, which catfish can be sometimes.  This was a nice, flaky catfish fillet.
The fixings on all sandwiches at Num Pang are shredded carrot, cilantro, cucumber and chili mayo.  They went very well with the peppery catfish, providing a bit of cooling from the peppery catfish.  The chili mayo can sometimes be pretty hot, but it didn't add to the heat level in this case.
As always, the toasted bun was great, but I didn't really taste the homemade sweet and sour sauce.  I did taste the chili mayo, but the sandwich could have used more of the sweet and sour sauce.  It would have added another level of complexity to the sandwich.
Today's Lunch was a 9.25 out of 10.  There's a reason I keep going back to Num Pang – because it's one of the best damn sandwiches around!  Just wish I was in this area a little more often around lunch time.