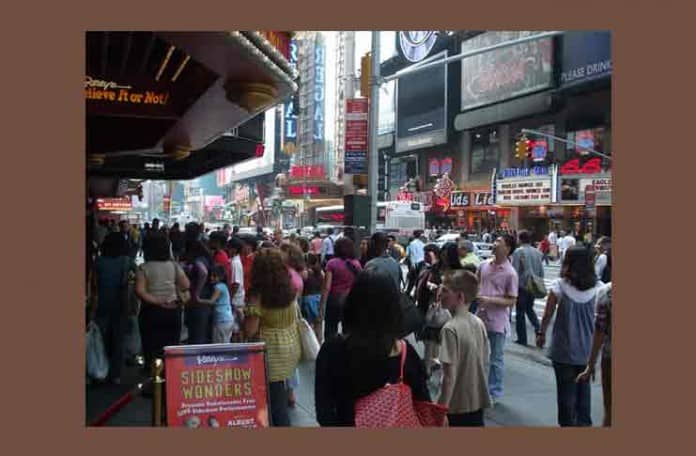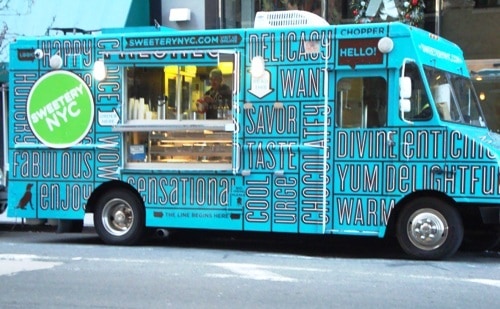 Sweetery is giving away a FREE 1.5 Hour "Sweet Stop"  to one lucky winner in Manhattan, and up to 100 of their guests!  Everybody with the winner will receive a free sweet and beverage, good for up to 100 guests.
How to Enter:
Go Sweetery's Facebook Page and "passionately" tell them why they should bring their delectable goodies to you, your office, and 100 of your colleagues.
When:
The contest runs from June 13, 2011 through July 15, 2011. The winner will be announced the week of July 25, 2011. A date to redeem the prize will be mutually discussed between Sweetery & the winner.
Click through for the fine print of the contest.
Conditions (there are always conditions!):
The Sweet Stop can only be redeemed in Manhattan.
Where the Sweet Stop is conducted is subject to adhering to the parking rules and regulations of the street in which we are asked to park. If parking is prohibited where we are asked to park, Sweetery will seek the closest possible place in which to park, all of this will be agreed upon prior to the actual Sweet Stop taking place.
No more than the first 100 guests will receive a sweet & a beverage. All 100 guests MUST be from the company of record (where the winner works). If the winner changes companies between the time that they are acknowledged as the winner and the time in which the Sweet Stop actually takes place, the winner does have the right to have the Sweet Stop moved to his/her new company.
There will be an array of items to choose from upon arriving at our mobile bake shop.
The event is rain or shine.
The Sweet Stop can only be scheduled on a weekday. The Sweet Stop will start no earlier than 3pm, and end no later than 6pm on the agreed upon date.
SweeteryNYC will have the final say on the exact date. A date can be agreed upon and then changed at Sweetery's discretion.
All taxes for the Sweet Stop will be the responsibility of SweeteryNYC. The Sweet Stop has no cash value and is non-transferable.
No purchase is necessary.
All participants who enter to win, must "like" Sweetery on Facebook, and at the time of the selection of the winner, must continue to "like" Sweetery on Facebook.