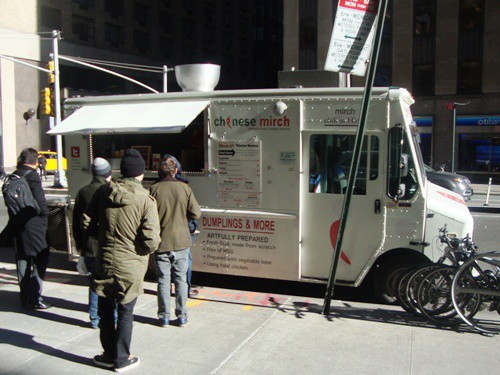 We're always on the prowl for new dishes to try, and the Chinese Mirch truck recently introduced chicken tikka bao as a daily special.
Chinese Mirch is basically a cross between Indian and Chinese cuisine, if you can imagine that. The Northern part of India is below Nepal and Tibet, which is the area where many of these dishes come from.
We've previously had momos, which are Tibetan dumplings, and thupka (the Tibetan word for "noodle"), which is a hearty noodle soup, from this truck.
Chicken tikka bao are the closest we've seen to Indian food at Chinese Mirch, albeit on a Chinese bun (bao). They were $3 each or 3 for $8.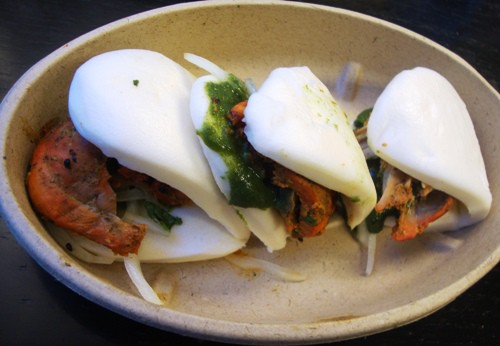 Each bun had tandoori-type chicken, with onions and chutney.
The buns themselves were soft and pillowy, but held everything together without falling apart.
There was a nice amount of chicken tikka in each one, and it had that unmistakable baked tandoori flavor. Tasty.
But as tasty as it was, it was even tastier with the green chutney. The chutney was made with cilantro and chilies, and was vibrant and spicy. The perfect pick-me-up for the good chicken tikka and the fairly flavorless bun.
Even though there were three of these babies, and there was plenty of meat in the middle, it still wasn't one of the more filling lunches we've enjoyed. However, enjoyed is the operative word here.
You can find the Chinese Mirch truck on Twitter here or on our Mobile Munchies Twitter feed. You can see their regular menu here.