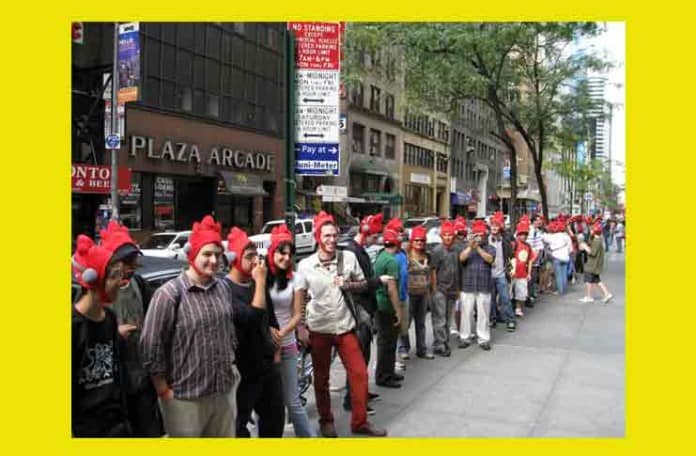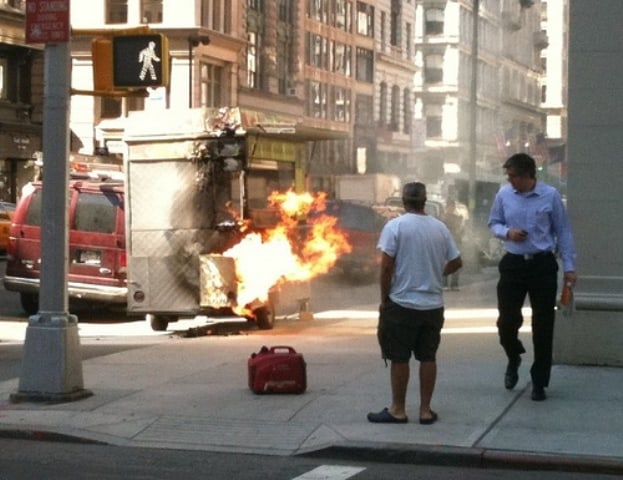 From the Gothamist Newswire: Three men were arrested after allegedly threatening to kill a rival halal food vendor if he didn't find a new corner to work. Yacine Aouimer, 36, and two accomplices are accused of attacking Mohamed Ismail, 34, at knifepoint in Crotona Park in March, holding the knife to his throat and yelling, "If I see you again, I will kill you!" Police sources tell the Post they also stole $422 from Ismail's apron pocket, then slashed a tire on his food cart for good measure.
Ismail says his troubles started after Aouimer and his cohorts set up their halal cart across the street from him in the park. Now he's afraid for his life and his livelihood. "I've been going to the same corner for four years," he tells the Post. "Everybody knows me. Everybody likes me. It was the first time [Aouimer] appeared across the street. I'm scared. I haven't been able to sleep. I haven't been able to work that much anymore. [Aouimer] even threatened me in the precinct." Which is pretty gangsta.
Well, we can't say we're surprised; this is hardly the first time all halal has broken loose among rival vendors. Last year a halal chicken vendor allegedly cut his rival's arm in a turf war, and the ruthless Halal Food Cart "Mafia" will make you sleep with the shellfish if you cross them. [Gothamist]
You already know what happens to street food customers who cut in line.