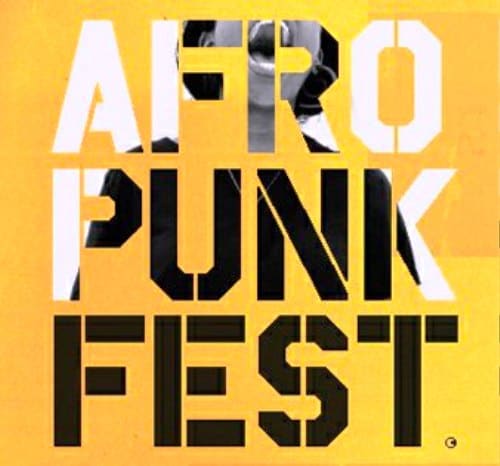 We heard great things about the AfroPunk Festival last year.
The 2013 Edition takes place this weekend. Not only will there be great music, art, yoga, and a thrift market, but there will be over 30 food trucks and mobile vendors to enjoy, including 11 Vendy Award Winners & Finalists.
Find out more about the festival, and exactly which vendors will be there, after the jump.
The AfroPunk Festival takes place this weekend, Aug 24-25th in Commodore Barry Park by the Brooklyn Navy Yard.
The AfroPunk Festival is FREE with an RSVP, but lines are very long, and admission is not guaranteed. You can buy a Fast Pass ticket for guaranteed admission for $25. There are also VIP tickets for $150 per day or $275 for the weekend, but that kind of goes against the whole punk ethos.
While we love music, but people come here to New York Street Food to find out where to get the best street food in NYC.
The AFROPUNK BITES & BEATS food truck round-up, on Navy St. between Park Ave. and Flushing Ave, will have over 30 of New York City's best food trucks and mobile vendors, with everything from warm crêpes to Korean tacos to empanadas.
Of course, there will be plenty of desserts available too.
Here's the list of food trucks mobile vendors as of this morning.
BAREBURGER
BIG D'S GRUB
CRIF DOGS
DOMO TACO
FRIED CHICKEN & MORE
THE GREEN RADISH
ITIZY
KELVIN NATURAL SLUSH CO.
KIMCHI TACOS
KORILLA BBQ
LUKE'S LOBSTER
MAC TRUCK
MAMU THAI NOODLE
MELT BAKERY
MEXICUE
MIKE N' WILLIES
MORRIS GRILLED CHEESE
NUCHAS
PAGO
PALENQUE
PEOPLE'S POPS
PHIL'S STEAKS
PHIN & PHEBES
RICKSHAW DUMPLING
THE STEEL CART
THE SQUEEZE
TAKUMI TACO
TINY CUP
TOUM
UNCLE GUSSYS
VALDUCCI'S
WAFELS & DINGES
WING N' IT
For more info on the AfroPunk Festival, click here.