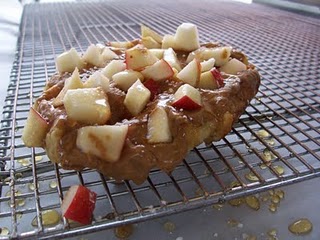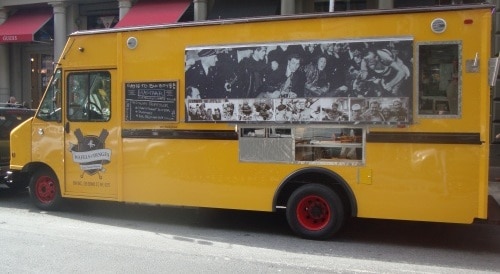 Le Mama Truck has a new boyfriend!
On Saturday, Wafels & Dinges opened a 2nd truck which they named Kastaar.  That should give Le Mama Truck some company at night in the garage.
According to the guy in the truck, Kastaar is Flemish slang for either a big man (physically) or a man with a larger-than-life personality.
We stopped by to introduce ourselves to Kastaar in Soho on Saturday, and they had a special wafel called the P-Nutty Professor ($7).  Hey, we're always up for trying new specials at Wafels & Dinges.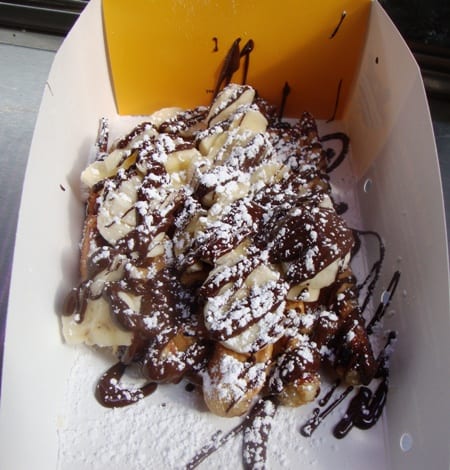 The P-Nutty Professor is either a Brussels or Liege wafel (I got Liege) with creamy peanut butter, bananas, real Belgian cocoa sauce and confectioner's sugar on top.  It was as good as it looks and sounds.
As Elvis knew, bananas and peanut butter is a great combination – and Belgian cocoa sauce takes it to another level!
Wafels & Dinges also received a visit from our friends at CBS NY.  Thomas DeGeest, founder of W&D, showed us how to make a bacon wafel from inside Le Mama Truck.  Click here for the video if the embedded one below doesn't work.  It's been finicky.