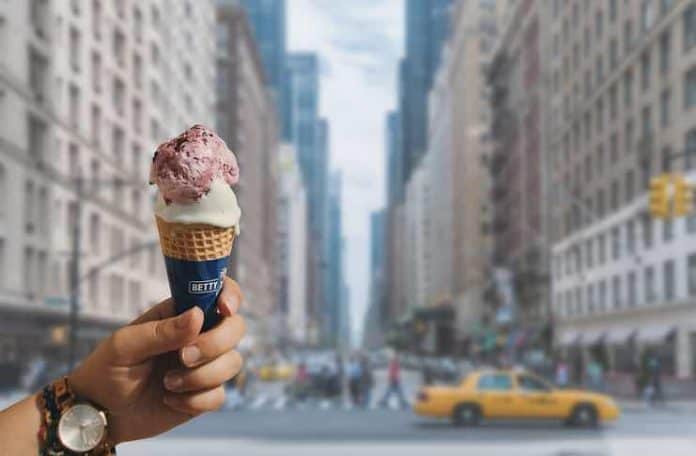 New York has consistently drawn millions of visitors. In 2018 a record 65.2 million tourists visited the city.
New York is a favorite for many people for various reasons, among them food, fashion, art, diversity, theatre name it.
If you are a foodie, New York will have a bag of goodies waiting on you. Here are some best foods to try in NYC.
Smoked Pork Butt
No, you will not dine on an actual pig's rear end, but the top part of a pig's shoulder.
This recipe infuses several spices and herbs as well as vinegar to create the most tender, moist, and flavorful pork dish you have ever had.
If you want to bring this part of New York home-as most people do- here is all you need to know about smoked pork butt.
Pizza
Here us out, because New York pizza is not your regular pizza. From its unique taste to its unexplainably pliable texture, NY pizza has no equivalent.
Your pizza will be made with hand-tossed dough and spread with tomato sauce and cheese. Popular toppings are mushrooms, meatballs, pepperoni, prosciutto, and spinach.
You will find pizza joints all over NY, but for a taste of authentic pizza, Lombardi's and Pomodoro are worth a visit.
Try eating your pizza on the go by rolling it up as natives do.
Bagels
Bagels are as NY as hurried people are as they have been around since immigrants arrived on Ellis Island.
They say if you have not had a bagel in New York, you can't claim to have had bagels at all.
If you don't mind a healthy helping of carbs, a morning bagel can set you up for a great day.
You can opt for a plain bagel, or have it topped with smoked fish, lox or cream cheese.
Legend has it that water in the city has low concentrations of Magnesium and calcium, which makes the water really soft. This makes the dough softer and more malleable, resulting in the classic bagels of New York.
Hot Dogs
New Yorkers love their hotdogs, and when you think about it, hot dogs do epitomize the spirit of New York; speed and diversity.
Typically, these are paired with mustard, sauerkraut, or sautéed onions, although the odd New Yorker will reach for ketchup.
You can have hotdogs in fast food eateries or the NY way-buy if on a food cart on the street and gobble it down, walking hurriedly down the street.
This crispy on the outside and juicy on the inside treat can be breakfast, lunch, in –between meals- snack and even dinner.
Pastrami
To make pastrami, raw, cured meat is seasoned before being smoked and steamed. It's then sliced thinly, stacked on rye bread and topped with mustard.
One bite of good pastrami- as it often is in NY, is enough to create a life-long addiction and keep bringing you to New York.
With Roman origins, pastrami is made from beef brisket, turkey, or lamb and has found its place safely within New Yorkers' hearts, culture, and taste buds.
Chicken and Waffles
New Yorkers enjoy their fair share of this decadent sweet and savory combination, and you are likely to love it as well.
This meal combines perfect southern fried chicken with crispy waffles and some maple syrup on the side. Comfort food doesn't get better than this.
Experiment Away
While these are the more common NY staples, there are lots of other exciting dishes for the experimental traveler.
If you have a more extended stay, delve into back street eateries and food trucks to experience these and other out-of-this-world delicacies.