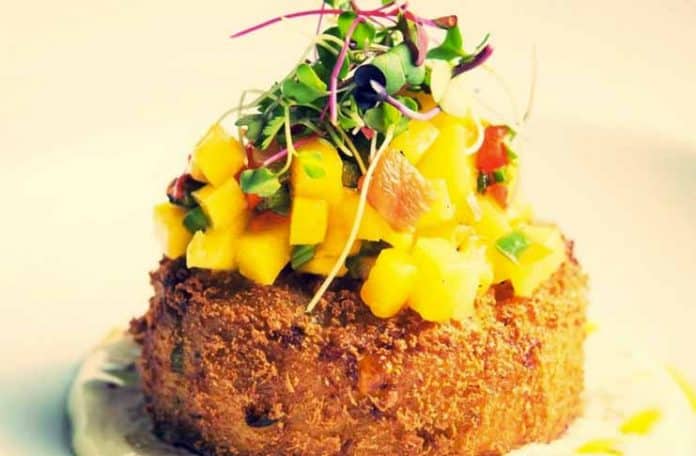 A Fresh Review by Kate E. O'Hara
There's no better way to ring in the New Year than skating at Rockefeller Center, followed by burger and fries at Thalia? Well, you might be thinking of a few better ways to ring in 2017 but if you happen to be in the area for skating, shopping, or taking in the sights, Thalia's a great place to warm up and grab a bite.
Earlier this month with family in town, I braved the crowds before the iconic Christmas tree was dismantled, and did some skating at The Rink When our session was complete, we were hungry (to be honest, I was very tired, very achy, and hungry). The crowds kept us from dining at Rock Center Café, and the $80.00 (yes, eighty dollar) prix fixe lunch during the period that the Christmas tree is lit and displayed, kept us from The Sea Grill. So instead, down the block we walked.
At 828 8th Avenue and 50th is Thalia. Thalia's claim is "New American Cuisine – Locally Sourced – Globally Inspired." We decided on a table in the lounge that adjoined the dining room. The atmosphere was welcoming and festive, filled with the buzz of patron chatter, under high ceilings, and colorful décor. The lounge was cozy, with small brightly colored upholstered chairs. Although festive and bright, the chairs were definitely small. I couldn't imagine anyone over the height of 5' 8 or 5' 9 sitting in them comfortably. I barely reach 5' 3 and my knees were closer to my chin than I normally like while sitting.
Arriving at 2:00 pm we were just in time to enjoy the two course prix fixe lunch for $19.50 (can you say NYC bargain?). The first course choices were lobster bisque and caesar salad. The bisque was creamy with a slight tang which was offset by whole kernel sweet corn. It was the perfect starter on a cold winter afternoon. The caesar salad, billed as "classic," included a sprinkling of chili flakes. The chili flakes were different and added an appetizing uniqueness, as did the grana-padano cheese, which cheese experts say is more subtle and less nutty and salty than Parmigiano. Topped with crunchy croutons, the salad was flavorful and enjoyable despite it being over-dressed. Unfortunately any lag in eating time left you with soggy romaine leaves.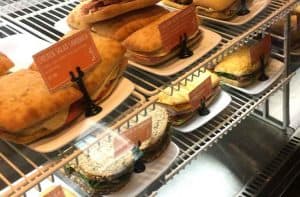 The second course choices consisted of the Thalia Burger, Blackened Yellowfin Tuna Carpaccio Salad, or Spaghetti with San Marzano Tomato Sauce.
We opted for the burgers, which hit the spot. They were made of juicy sirloin topped with bacon, gruyere cheese, lettuce, tomato, and onions, flanked with pickles and fries. It was classic comfort food.
Despite the tasty meal, the service was awful. In fact, it was almost as if we were bothering our waitress with our simple requests for more ice water, another glass of wine, or ketchup for our fries. She was non-attentive and when at our table, barely uttered a word. However, the two hostesses were very friendly and helpful.
All in all, for the value, the food was good and complimented the pleasant atmosphere.
And, it wasn't until we left the restaurant and rounded the corner that we discovered an added surprise: Thalia's Kitchen. It is a small store-front, takeout-kitchen connected to the main restaurant. It serves soups and chili, salads, sandwiches, sushi rolls, and baked goods. The aroma was delicious! The aroma alone is enough to have you add stopping by Thalia to your New Year's resolution list—oh, and don't forget to add ice skating too.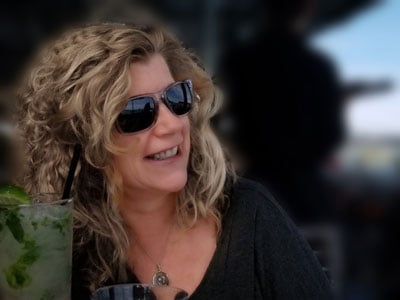 Kate E. O'Hara is a New York based freelance writer and photographer who loves all things food—especially the people who make it and market it. Her writing aims to capture the essence of the food experience; the stories that go well beyond a plate of ingredients. In addition to her love of food, Kate is also known to have a hankering for red wine and craft beer. You can also find Kate on Instagram @foodpeoplepossibilities