By Chelsea Davis
Instagram: @cheycheyfromthebay / Twitter: @cheyday514
I've never been an avid beer drinker; on the other hand, I do appreciate creativity, style and good taste. If you're anything like me, experiencing the world of craft beer might be the perfect opportunity to fall in love with a different kind of beer– one that is light years away from your average Budweiser or Keystone variety.
At Flying Dog's 25th Anniversary celebration, hosted by Harvey Agency's PR team at The Hidden Bar in the Eventi Hotel, Happy Hour Guy's Jimmy Ludwig aptly stated that craft beer is "creativity in action." In other words, each beer brand is one of a kind and each bottle is a reflection of the passion and artistry of its maker. Craft beers utilize a variety of ingredients and flavors generally not associated with traditional beer; therefore, these beverages are great for pairing with food to enhance the whole dining experience.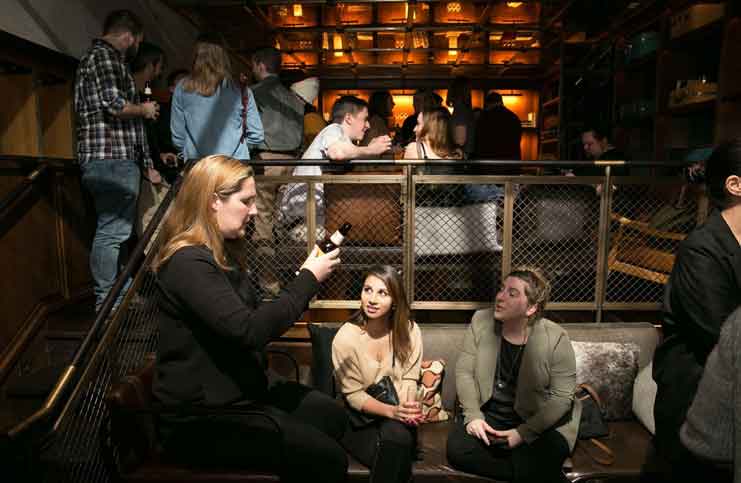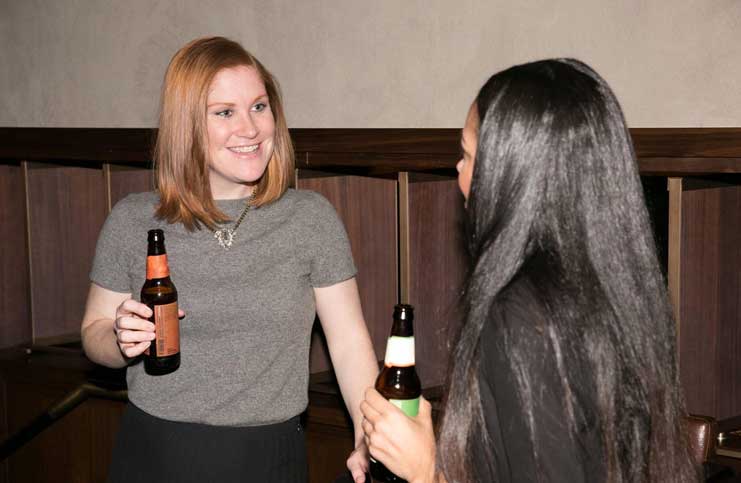 At the celebration, award winning brewmaster, Matt Brophy, premiered Flying Dog's much sought after Fever Dream Mango Habanero IPA, which was originally released in 2014 for a limited time only. In addition, there were 4 other unique flavors to taste: Oaked Chipotle Ale, Lucky SOB Irish Red, Bloodline Orange Ale, and the Doggie Style Pale Ale. With each refreshing beer, came trays of bite-sized, delicious pairings that really went well with the beverages.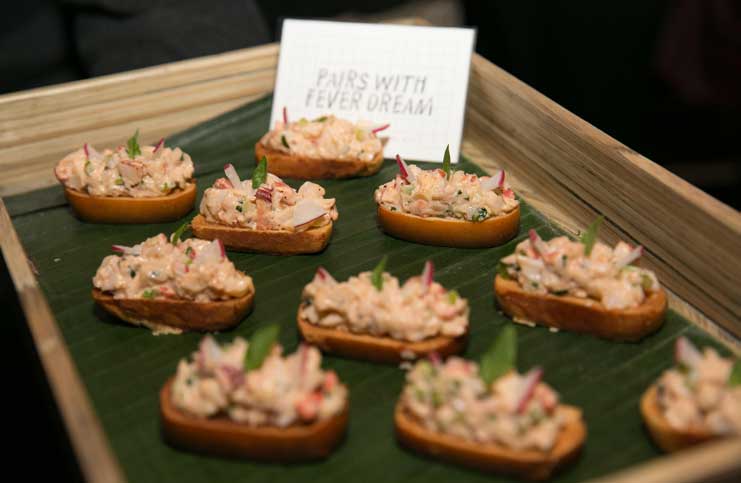 Fever Dream Mango Habanero with the Penang Curry Poached Lobster
Super innovative, this beer combines the sweetness from the mango with a kick of spicy habanero pepper to create a uniquely refreshing beer. If you're a fan of Sriracha, tropical fruity flavors and appreciate a finish that brings a little heat, this one's for you. Recommended to try with cuisines like Thai, the bold curry spices of the poached lobster toast pairing complemented the beer excellently!
Oaked Chipotle Ale with the Charred Skirt Steak
The first in Flying Dog's Heat Series, this ale is super peppery. It tastes like a chipotle hot sauce blended with a beer. Smoky, fiery and bold, it's clear why this ale is best paired with barbeque and grilled meats. Though I'm not a huge fan of the chipotle spices, I did enjoy the tender skirt steak skewers. The flavorful meat definitely went well with the chili flavors of the beer.
Lucky SOB Irish Red with the Kobe Beef Hot Dog in Puff Pastry
I really liked this one! The beer was smooth, malty and certainly on the sweeter side. Fun fact– this brew is made with real four leaf clovers! The kobe beef hot dog pairing was absolutely tasty and the creaminess from the beer did a good job of balancing out the satisfying saltiness from the meat.
Bloodline Orange Ale with Cauliflower Fritti
The flavors of this ale were very pronounced: orangey, grapefruity and both sweet and bitter. More on the bitter side. The cauliflower fritti was a nicely seasoned, crunchy fritter that really highlighted how good this underrated veggie can be. The fritters mellowed out the bitterness of the beer which was fabulous.
Doggie Style Pale Ale with Meyer Lemon and Maple Cronut
This beer is quite a famous one! It's the only beer Flying Dog has consecutively brewed for 25 years and it has won numerous accolades including #1 American Pale Ale in the country by the the NY Times. This was a pretty subtly flavored beer and was very easy to drink. The fragrant, citrusy notes of the beer was pleasant and I absolutely adored the also citrusy mini cronut desserts.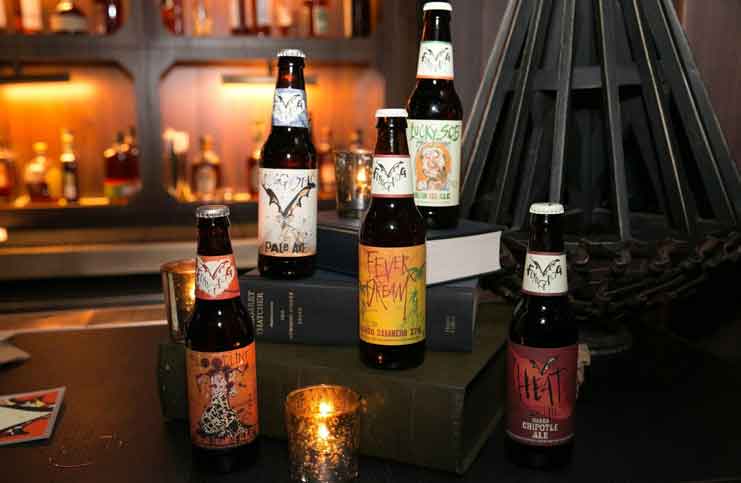 Advice: If you're a beer noob like me, don't give up on the brewed beverage just yet! Craft beer provides for an infinite amount of new flavors waiting to be discovered– whether it be fruity, smoky, bold or not. Time to forget the college frat beers of the past and get adventurous with the variety of tastes craft beer can offer!
Chelsea is a freelance journalist based in San Francisco whose passion revolves around traveling the world, immersing herself in foreign cultures, and of course, eating and drinking everything delicious. She covers all things food, drink, and travel and is always up for an adventure, whether that means an adrenaline-pumping excursion or trying new cuisine.