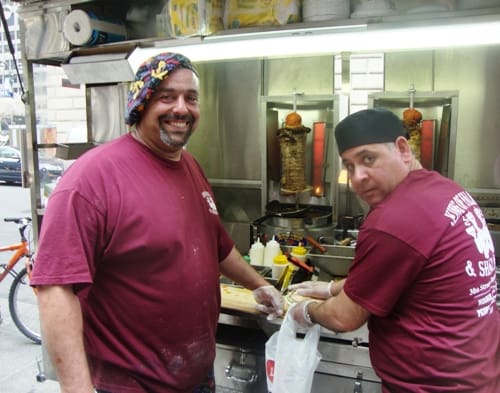 Should be nice enough out to enjoy great New York Street Food from the vendors on the right and the trucks below.
The Taco Truck's High Line Kiosk will be delayed another day. Hopefully tomorrow they will open.
Unfortunately, the police have been very active lately, last week in Flatiron and today around Hudson/King.  That's why you should always check the Mobile Munchies twitter feed before heading out – in case anyone had to move at the last minute.