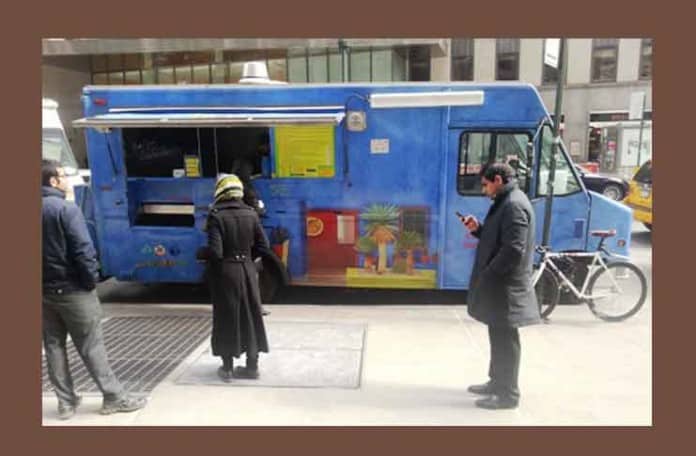 It's Friday the 13th, one of our favorite days of the year – and there will be 2 more this year in April and July.
The rain has stopped, so now you can enjoy great New York Street Food from the vendors on the right and the trucks below without getting wet.
As always, check the Mobile Munchies twitter feed before heading out, in case anyone had to move at the last minute.
cupcakecrewnyc Good morning NYC!Today the crew will be on the set of "GOSSIP GIRL"in LIC Queens serving up the LOVE.So exited.#BLUSHING