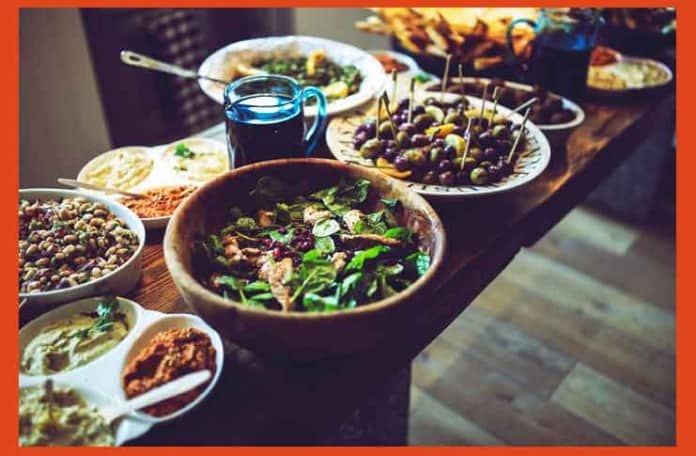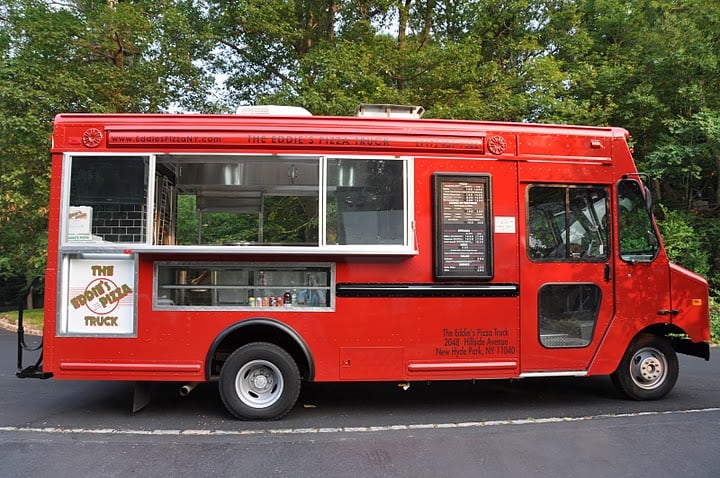 We received an email from Derek Kaye earlier today regarding Eddie's Pizza Truck.  Eddie's Pizza has been a fixture in New Hyde Park since the 1930's, and they designed a pizza truck to replicate the thin-crust bar pies available at their Long Island restaurant.  The Eddie's Pizza Truck will use the same bar pie recipe and cooking methods as the restaurant, ensuring that the end result will be the same pizza served in the restaurant.
Check out their menu and some food porn below.
Regular and whole wheat pies will be served as 10" or 16" individual servings, with toppings varying on a daily basis.  The Lunch Special includes a bar pie, side, and drink for just $10.  Eddie's Pizza Truck will be serving lunch in midtown and downtown New York at various locations throughout the week.
Eddie's Pizza Truck makes its debut next Thursday, June 10th.   To celebrate their Grand Opening, they will be giving away 100 Free Bar Pies (10″ personal pies) starting at noon in midtown.  The location will be announced via twitter and facebook that morning, so make sure you follow the truck on Twitter (@EddiesPizzaNY), Facebook (The Eddie's Pizza Truck), their website (www.EddiesPizzaNY.com), or simply give them a call at 917.439.7522.  Here's their menu:
For more information, including requests for private functions, please contact Debbie Jones at 917.710.4757 or Debbie@EddiesPizzaNY.com.