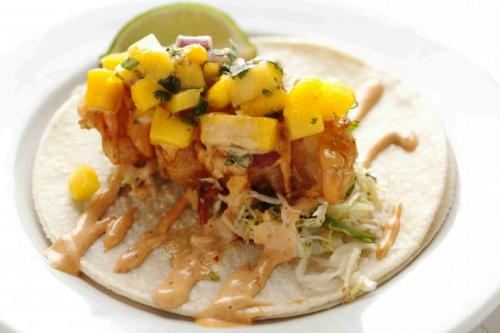 The inexorable march of Calexico's world domination (or at least Brooklyn) continues.
Since winning the Vendy Cup as the Best Street Vendor of 2008, Calexico has been slowly, but steadily expanding. A restaurant in Greenpoint, one in Red Hook, then one on the LES.
Now, Calexico will be opening a 4th restaurant, and their 3rd in Brooklyn.
As reported by Fucked In Park Slope:
"Nearly 18 months ago we first reported the exciting news that Vendy Award-winning Calexico would be taking over Blue Ribbon Sushi's spot on 5th Avenue between Garfield and 1st. Since then, we've been waiting…and waiting…and waiting.
According to co-owner, Peter Oleyer, a perfect storm of bureaucratic/permit issues, staffing issues, and generally just living and learning caused the hold-up, but the good news is that they are optimistically shooting to open in early January 2014. Peter has lived in the Slope for 8 years, and while he doesn't have kids himself (Baller!), he has wanted to open a restaurant on 5th Avenue for a while, so he and his partners jumped at the chance to snag that space, even though losing Blue Ribbon Sushi was bittersweet, since it was his go-to spot for a special occasion dinner in the neighborhood."
Not that Park Slope needs more restaurants. but if they are, it might as well be the delicious food of Calexico, one of our favorite street vendors. (Note: They still have 2 carts year-round, one in Soho and one at 25th & Broadway.)