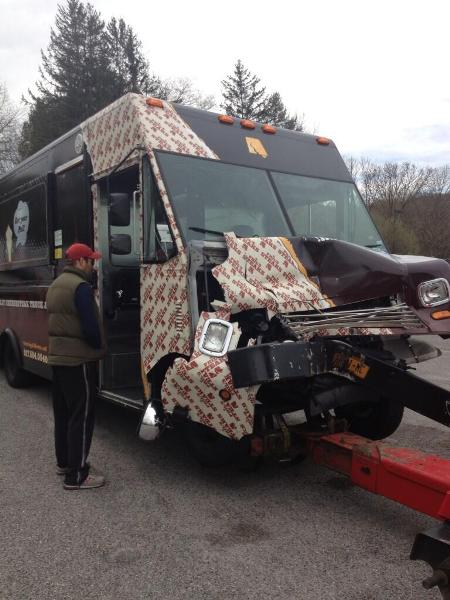 Looks like you're going to have to make alternate plans for cheesesteaks over the next few weeks.
The Phil's Steaks truck had an accident over the weekend, but thankfully, nobody was hurt.
According to Phil's twitter account, the accident was cause by "a dump truck who's driver decided it was a good idea to come to a complete stop in the middle of 495."
They don't call the LIE (495) the "world's biggest parking lot" for nothing…but you're not supposed to suddenly park while going 50mph!
Too bad Phil's 2nd truck isn't quite ready yet.