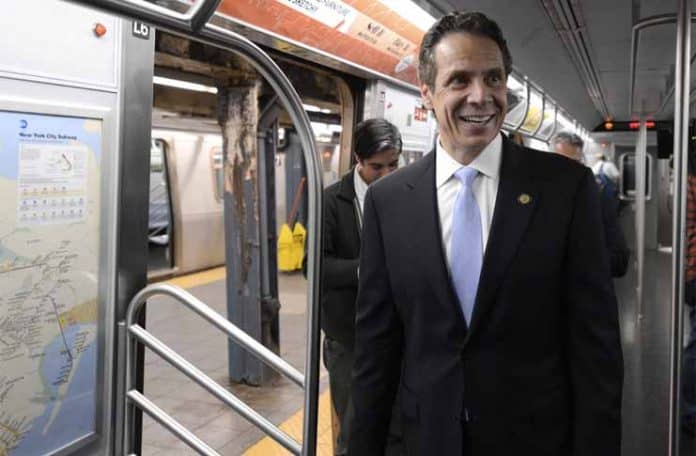 While medical marijuana is practically legal in a lot of states, recreational marijuana is only legal in 10. A lot of people are asking, is medical weed legal in New York? Well, technically no; or, maybe it's a 'not yet'. The push for recreational pot has been happening for a few years now, but it seems like New York is working a few things out in this area. Over the course of 12 months, public officials have been putting efforts into producing a bill. Will it finally happen?
Latest Updates
It's been a pretty bumpy road for recreational marijuana in New York. Different sides are expressing their sentiments on how it should be implemented, which is the biggest obstacles public officials are making. It's not so much about its legalization but its implementation. There have been a lot of sides to consider.
A poll conducted by Sienna Research showed that 53% of New Yorkers are in favor of legalizing recreational marijuana while 44% are part of the opposition. But despite being supportive, those in favor still want to smoothen out a few aspects of it. One of these is to erase previous offenses by residents who were caught possessing marijuana.
These supporters still want to clear out who gets to sell weed, how licenses will be given, and how will the legalization affect communities that have been the focus of offenses. All these must be answered by the proposed bill just so it won't be subjected to abuse. All the supporters are hopeful but the chances have been slim for the past few months.
With the recent budget agreements in New York, Governor Andrew Cuomo has publicly stated that the legalization of recreational marijuana won't be part of the deal. While Gov. Cuomo has previously proposed a plan that will tax marijuana for several progressive projects in the state. If the bill was to be approved, a non-negotiable aspect would be to ban home cultivation.
This provision received lots of setbacks because it had so many implications. For one, it meant that if home cultivation won't be allowed, the state will be able to control the revenue of the industry. The people will be forced to buy from the stores at prices that might not be fair for them.
Even if the New York Medical Cannabis Industry released a list of reasons why it shouldn't be allowed, it still doesn't really make people think they have enough freedom when it comes to recreational marijuana.
But despite the proposal, it was not looking good for marijuana. Time and time again, public officials have expressed that it was highly unlikely and Gov. Cuomo made that official last March 29.
What Happens Next?
With Gov. Cuomo saying it won't be happening this year, residents can only wait for what's going to happen next. The budget was one of the better ways of getting it legalized but, according to Sen. Liz-Krueger, it's not the state's only chance. There's still the legislative session this coming mid-June.
This looks positive for the opposition side since they'd have leverage over pushing it back and not letting it get approved. Gov. Cuomo, however, says that this gives him enough time to improve the proposal before the rest of the lawmakers leave.
He indicates that the bill will allow a municipality to choose on whether weed will be allowed to be sold in their area or not. He's also including that no one under 21 can have or buy marijuana in the state.
The founder of CannaGather, Josh Weinstein, will still push for marijuana laws for the sake of the people. With policies being crucial in the process and implementation, they'll most likely work closely with lawmakers to make sure that there are timely regulations and taxations for cannabis. He urges supporters to come forward and reach out to lawmakers to let them know about their stand on marijuana legalization.
It's definitely harder for the lawmakers now that the budget has been passed and the bill will most likely be a standalone law. According to Sen, Diana Savino, it might be more difficult to
pass since there might not be enough votes for it. It's also going to be harder for them to explain to constituents their stand with the issue now that it's a standalone bill.
Compared to medical marijuana, recreational marijuana is just a very sensitive issue. It's still considered as a Schedule I drug that's, at some point, illegal on the federal level. Bills have to be more carefully made since regulations and taxation are going to affect thousands of residents. The implications of the bill must also consider both the supporters and the opponents since it's going to affect the general public. A difficult job indeed.