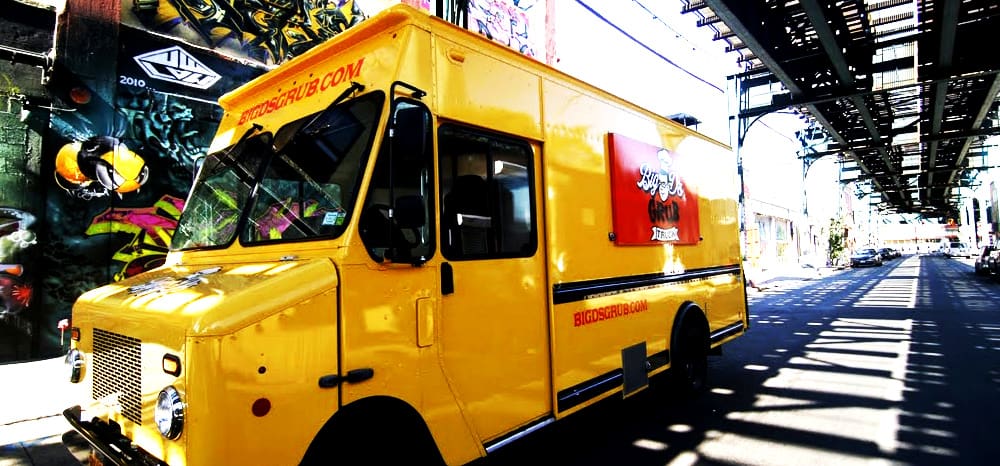 I took a walk along 6th St, the street in Austin with many of the bars, clubs and restaurants.  After walking east past I-35, there were several lots filled with food trucks.  I'll do another post with pictures of some of the cooler trailers, but this one is about dinner last night.
With all the choices, it was pretty tough to decide, but I settled on Tenderland, which has a fried pork tenderloin sandwich ($5.50) that looked pretty tasty. I wasn't sure if I was going to run across another must-try trailer later on (like Ms P's Electric Cock), so I went with the regular size sandwich instead of the plate-size sandwich.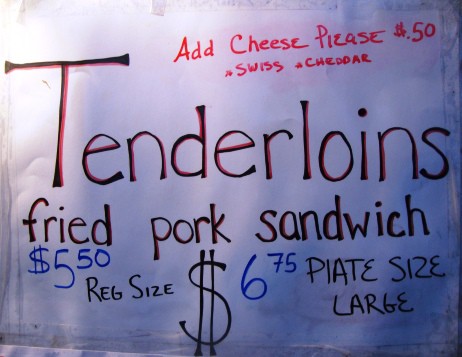 When I ordered, she asked if I wanted the sandwich Southern-style or Midwestern-style.  She said the Southern-style was with pickles, onions, jalapenos and chipotle mayo.  Since I was in the South, I went for the Southern version.
She explained that in Iowa, where they were originally from, it was served with pickles, onions, ketchup and mustard.  I think I made the right choice.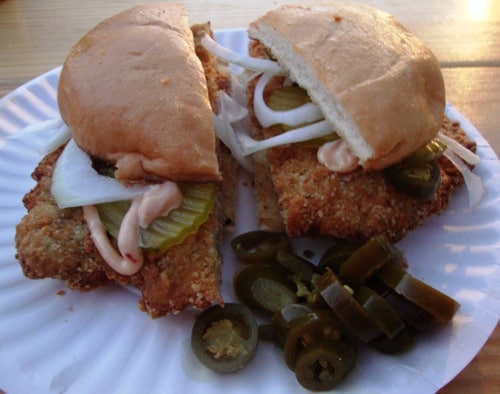 Anyone who is familiar with the Schnitzel & Things truck in New York will recognize the fried pork tenderloin as schnitzel's American cousin.  It's a pounded, breaded and fried pork cutlet.
But here they put it on a roll with pickles, raw onion and chipotle mayo (or ketchup & mustard if you want).  They said the jalapenos were very spicy, so they put them on the side.  I tasted one, and it wasn't any spicier than other jalapenos I've had, so I put some on the sandwich and dug in.
The pork was nice and soft from being tenderized.  It tasted real good on the roll with pickles, onions, jalapenos and chipotle mayo.  It was a bit spicy, but not killer.  Breaded items seem to absorb spiciness more than just plain meat.
And I love pickles on sandwiches with fried food.  I've said as much with falafel sandwiches, and it was true here as well.
This was another enjoyable meal from an Austin food trailer.  I'm just glad I had breath mints with me after I was done eating this sandwich.
I couldn't find a website, but their facebook page is here.