August 8th, 2013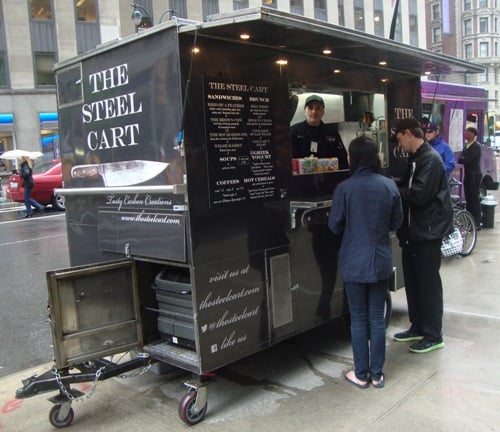 Through our Mobile Munchies twitter feed, we've been hearing good things about the Egg Tosti from The Steel Cart. Although we usually have only a bagel for breakfast, we do enjoy The Steel Cart's soups and sandwiches for lunch. Once in a while it's fun to get breakfast for lunch too (aka brunch).
The Steel Cart has been parking near our office for the past few Tuesdays, and it's been a while since we've had breakfast for lunch. There are a few options on the menu, but word of mouth has been very good on the Egg Tosti, which costs $6.50.
That's a bit pricey for breakfast, but a veritable bargain for lunch on Broadway & 56th St.