November 24th, 2010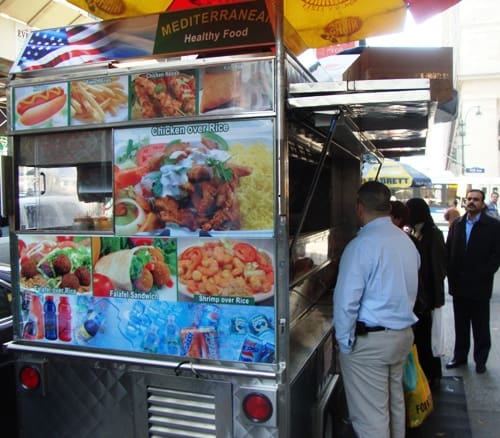 I happened to be in the Empire State Building/Herald Square area around lunch today, which is generally a wasteland for good street food.  There are lots of run-of-the-mill hot dog and pretzel carts, but not much else.
With it being right before Thanksgiving, there were tons of tourists, but when I walked past 34th St, I saw a food cart on the SW corner of 35th St & 5th Ave with several local people on line getting their lunch.  I decided to investigate further, and that's when I saw the following sign: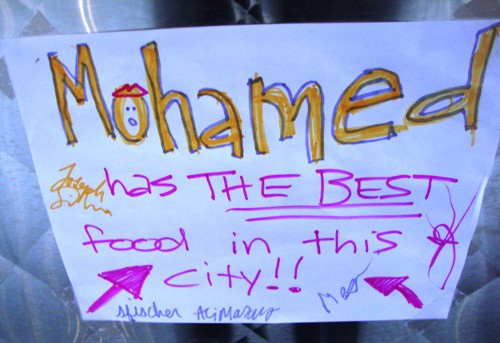 It's little touches like these that makes me think this cart might be worth trying, and I got on line.  I was going to get chicken over rice, the dish that serves as a measuring stick for the Middle Eastern carts – but when two of the people in front of me ordered fish and shrimp, I changed my mind.
Today's Lunch is a fish & shrimp combo from Mediterranean Healthy Food ($8).