April 1st, 2011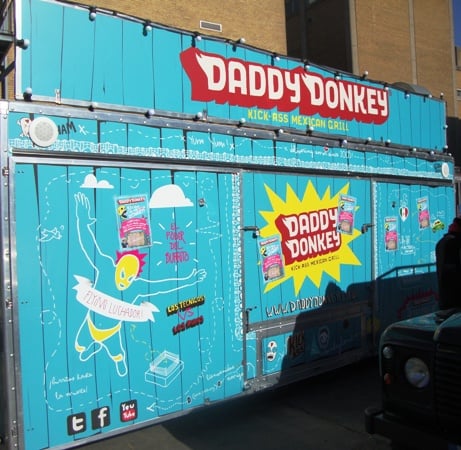 While street food is rapidly gaining in popularity across the USA, the pace has been much slower in the UK.
We were in London 5 months ago, and the street food scene was pretty small.  There were some decent street food stalls in the Portobello Road market and tons of international street food stalls at the Sunday Upmarket in Brick Lane, but not a whole lot more.
We did speak with the owners of Daddy Donkey, who were opening a 2nd location at Brick Lane the week after we left, but we couldn't get over to their original location on Leather Lane.  That's definitely on the agenda for our next London trip.
The Independent recently had a feature on the best food vans in Britain.  They included Daddy Donkey on the list, as well as The Meat Wagon (lovely name) and a few others.
Click through for the full list.  If you want to read the full article prefacing the list, click here.