March 30th, 2011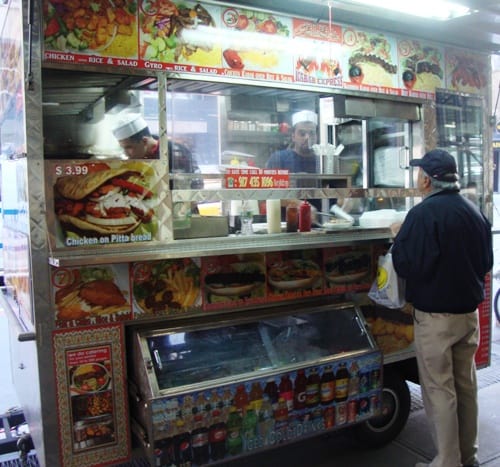 I didn't realize it had been over a year since I visited Kabab Express, just inside the SE corner of 6th Ave & 55th St.  Their kababs take a few minutes to cook, but they are grilled fresh in front of your eyes.
I wanted to try something new, like a lamb or beef kabab, but they don't have lamb anymore, and they didn't have beef today because it was their first day in a brand new cart, and things were a little disorganized.  The new cart was much nicer than the old cart, and it even has a refrigerator section.  Guess I'll have to try a beef kabab another time.
I also saw a sign for spicy chicken wings over rice and asked about that.  He said they should have it next week, but I've heard that before.
Today's Lunch is a chicken kabab over rice ($7) from Kabab Express.