April 5th, 2011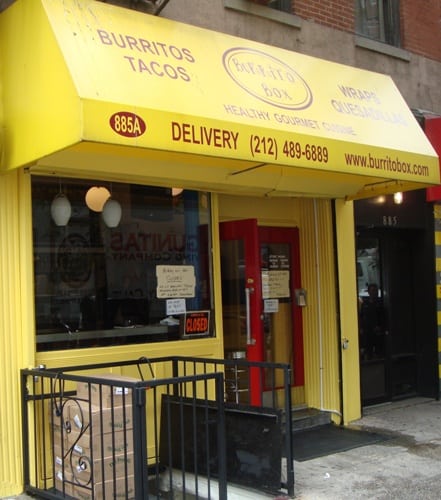 Since the weather was pretty bad, and I had a lot of work to do, I walked over to Burrito Box at 885A Ninth Ave (57-58 St).  Burrito Box ix in our Honorary Street Food category, which are storefronts with few or no tables that serve what is generally considered to be street food.
Last time I was there, I wanted a taco salad in one of those big shells, but mis-ordered and ended up with a tostada salad.  It was a decent lunch, but this time I made sure to order properly.
Today's Lunch is a grilled chicken taco salad ($9.15 incl tax) from Burrito Box.