July 2nd, 2013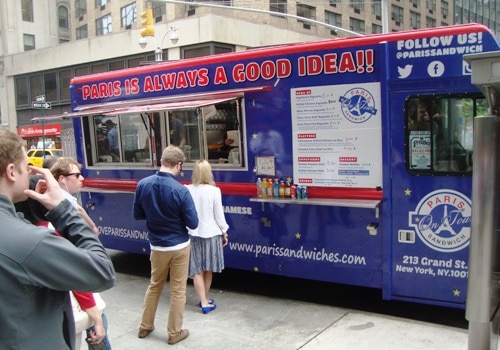 As you can tell, we've been working our way down the menu of the Paris Sandwich Truck.
For our First Look, we had a fried fish banh mi. On our 2nd visit, it was a curry beef baguette.
This time we wanted to try the spicy shrimp baguette, which cost $8. All the banh mi sandwiches cost $8, but now they come in these fancy Paris Sandwich wrappers. Ooh la la!