February 16th, 2011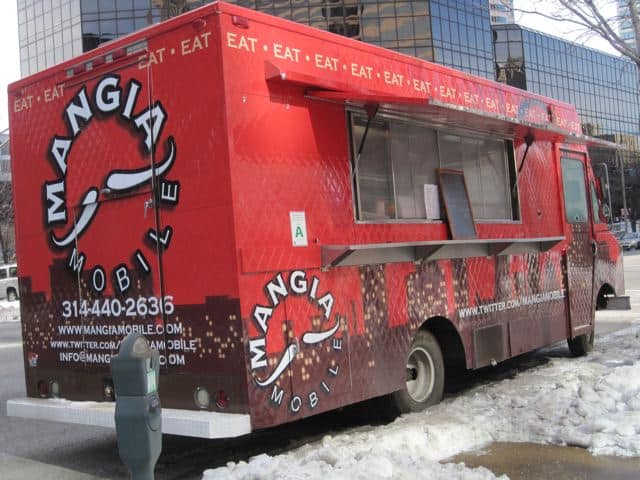 Riverfront Times had an interview with Catherine Daake of Mangia Mobile, a new Italian food truck in St. Louis that she runs with her siblings.
Before moving back to St. Louis, Catherine worked in sales and marketing at Inc. magazine in New York.  Living in New York, "I was exposed to the new level of quality food trucks. Our grandmother had always wanted to sell arancini, so we thought what better medium to sell the street food of Sicily than a food truck?"
The Daake siblings – Catherine, Thomas and Alex – pull from their grandmother's Sicilian heritage and their St. Louis upbringing to create a menu of handmade classics that bridge the gap between Italy and Missouri with items like arancini (Sicilian rice balls), homemade toasted ravioli, "Macaw's" fried chicken cutlet sandwiches, bite-sized pigs in a blanket, fresh-cut fries, and thick, tangy handmade marinara sauce.
Read the full interview with Catherine after the jump. (more…)