April 9th, 2013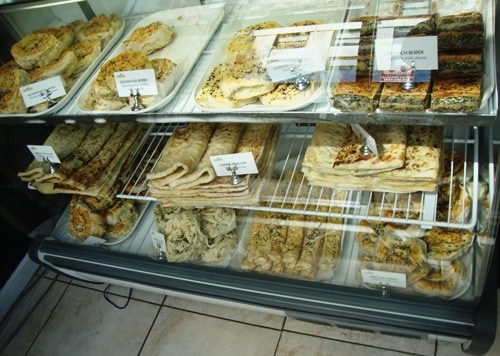 If you've ever been to some of the holiday markets around town (or read our reviews of them), you may remember Mmm…Enfes. They serve Turkish food including boreks, golzeme and desserts like baklava.
Until we walked past it yesterday, we did not realize they opened a small storefront on 39th St just east of 6th Ave.  There were only about 4 stools and a small counter to eat at, which qualifies them for Honorary Street Food status.
We got a sigara for $2 and a gul (beef) borek for $5.50. While we were waiting for the food to get warmed up, they handed us (and several other people waiting) a sweet called Turkish Delight on the house. It's always fun to eat dessert first!