May 6th, 2011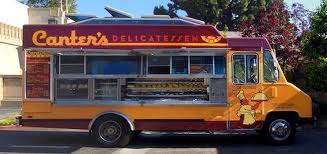 When I was in L.A. last week, I got friendly with the guy in front of me on line at the Border Grill truck.  We enjoyed talking about food and food trucks, and he asked for recommendations for when he was coming to New York in a few months.  It turned out he was in L.A on business too.
If you recall, he got the ceviche cone that looked really interesting, and I asked him to let me know how it was.  When he sent me a short writeup of the ceviche cone (which he loved!), his writing was colorful and fun.  I asked if he would like to write a guest post for NYSF, and he was into it.
This NYSF Guest Post is from Benjy, a young guy from Detroit who I met in L.A. during lunch last week.  In his own words: "I've always had a love for food, and I'm passionate about trying different types of cuisines, experimenting with regional and seasonal ingredients, and trying anything that any local says I "have to have" while I'm in their city.
Whenever I travel to NYC or LA, I'm inevitably told I must hunt down certain food trucks.  I love the food truck movement – I love that it keeps me guessing, and that it is constantly evolving.  Who knew they could prepare so many dishes so well from the back of a truck?  For so long, the only truck I chased was the ice cream truck that circled my neighborhood when I was just a chubby little sugar addict looking for a fix.  It's nice to see that as my tastes have matured and grown more sophisticated, so have the food trucks."
Benjy and his colleague went back to the same spot the next day and had lunch at the Canter's Deli Truck.  Even though I had a reuben at the Canter's Deli truck on my trip to L.A. in January, Benjy had a different meal, and his writeup is fun to read.  Click through to check out Benjy's take on a delicious tuna melt from the Canter's Deli Truck. (more…)